Our complete review of the Canada Life Insurance Company.
Highlights
Canada Life provides an expansive range of life and property insurance products.
Their life insurance plans prioritize level premiums and guarantees as you reach old age.
Canada Life is one of the oldest insurance providers in Canada and has stable financial backing.
Offers a broad range of life insurance and personal insurance products, including critical illness and disability insurance.
Canada Life's My Term term life insurance policies are flexible in terms of length and are both renewable and convertible.
The company's universal life insurance policy enables policy holders to choose their investments.
Recently restructured their company which has improved many aspects greatly (underwriting time, service, online access, etc.)
In This Article
Canada Life: Company Overview
Year Founded: 1847
Head Office: Winnipeg, Manitoba
AM Best Rating: A+
Assets: $125 billion
Annual Premiums: $42 billion
Website: https://www.canadalife.com/
The Canada Life Assurance Company—also known by its less formal name Canada Life—was founded in Winnipeg, Manitoba in 1847, becoming Canada's very first domestic life insurance company. Nearly two centuries later, Canada Life still offers a range of life insurance products and financial services to people across Canada and beyond. That's not to say the company hasn't undergone significant changes over the years. In 2020, Canada Life entered into an amalgamation with two other historic insurance brands, Great-West Life and London Life to form a larger insurance and financial services group. The three companies have been merged under the Canada Life brand. Canada Life is a wholly owned subsidiary of Great-West Lifeco.
Canada Life provides a broad range of insurance and wealth management solutions to individuals, families, and businesses. In 2021, the insurance provider paid out over $6.3 billion in life and health insurance benefits to its customers. In terms of insurance, Canada Life offers a range of policies, including term and permanent life insurance, critical illness insurance, disability insurance, health insurance, creditor insurance, workplace benefits, and more.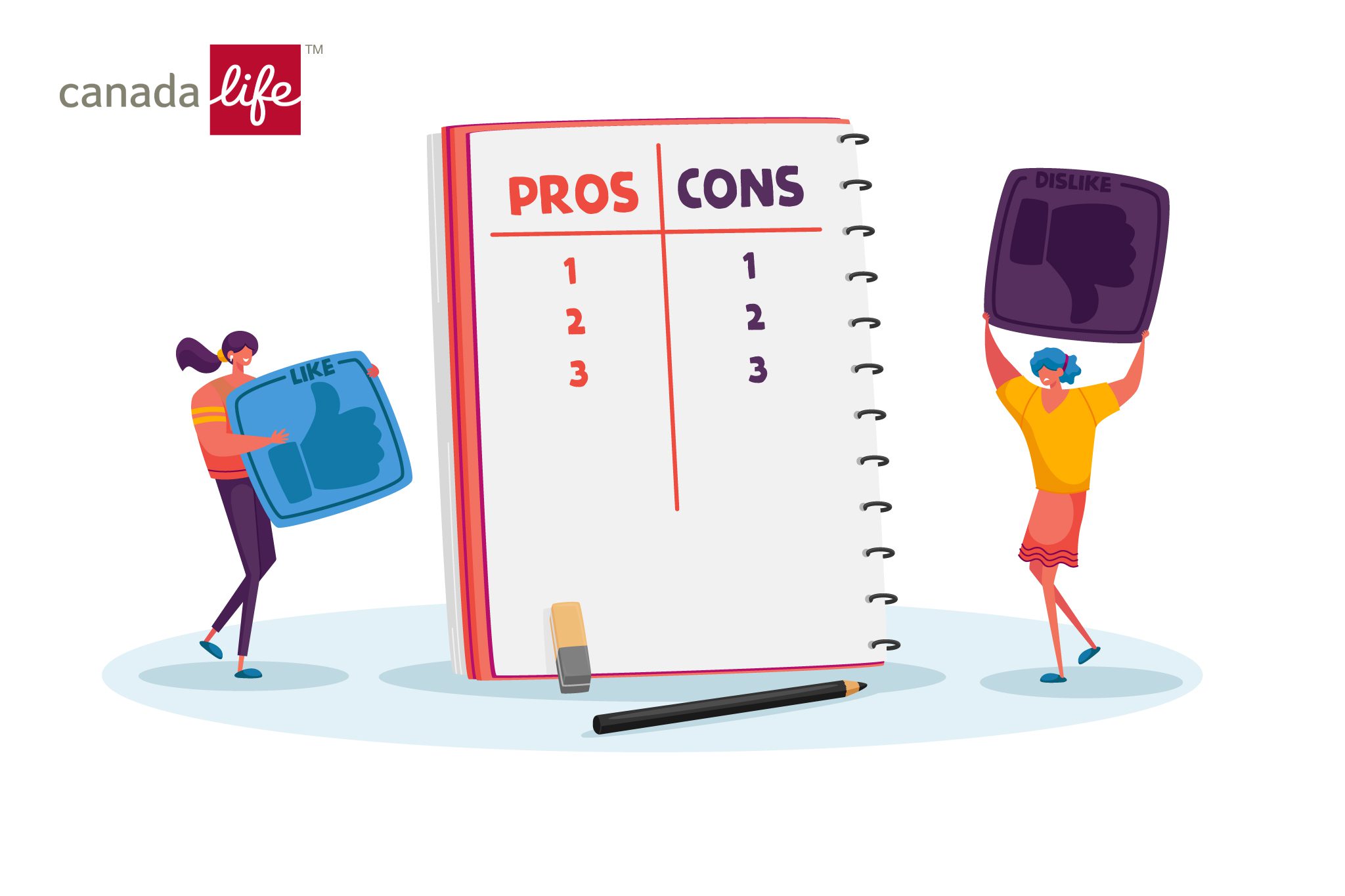 ---
Canada Life: Pros & Cons
Pros
Cons
– One of the largest life insurance companies in Canada.

– With 175 years behind it, Canada Life is financially stable and capable of paying claims with ease.

– Offers a wide selection of different life insurance products, including term life insurance, participating life insurance, and universal life insurance.

– For term life insurance, it offers flexible coverage periods from 5 to 50 years. Term life insurance policies are also renewable and convertible.

– Accepts electronic applications for life insurance with possibility for instant approval.

– Issues both electronic and paper policy documents.

– Has competitive pricing for life insurance and critical illness insurance.
– The minimum amount of coverage available for term life insurance is $50,000.

– Has experienced some delays in the underwriting process due to the pandemic, which has slowed application processing, but in general still above average.

– Poor online reviews, particularly about communication, have impacted Canada Life's reputation, but this can be overcome by working with a good broker.
---
Canada Life: Insurance Products
Canada Life offers a number of personal insurance products, including life insurance, critical illness insurance, disability insurance, health and dental insurance, and more. Looking specifically at its life insurance offering, the company sells policies for both term and permanent life insurance, as well as business-owned life insurance. Term life insurance provides temporary coverage and has lower premium rates. Permanent life insurance provides lifelong coverage and earning potential, but typically has higher premium rates. Business-owned life insurance is a policy taken out on the life of a critical employee that is owned by the employer.
Canada Life: Term Life Insurance
Term life insurance is about as straightforward as life insurance policies get: the policy holder chooses an amount of coverage and pays fixed premium rates over a set coverage period—say, 10 or 20 years. If the policy holder dies within the coverage period—also known as the term—a tax-free death benefit will be paid to the policy's beneficiaries. If the policy holder survives the initial term, they can either let the policy lapse, renew it for another term (with higher premiums), or in some cases convert it to a permanent policy.
Canada Life's term life insurance policies, called Canada Life My Term, are renewable and convertible. In fact, the company's policies will automatically renew at the end of the term for the same length of coverage period (i.e. if you bought a 10-year term life insurance policy, at the end of the coverage period it will automatically renew for another 10 years). On its website, Canada Life does specify that My Term policies renew at a lower initial rate than traditional term products.
Canada Life My Term policies are also convertible, which means policy holders can choose to change their policy's coverage period to a term that is at least 10 years longer (with gradually increasing premiums). It is also possible to convert Canada Life's term life insurance policies to permanent life insurance.
One aspect that sets Canada Life's term life insurance products apart is that the insurance provider has very flexible term lengths. Policy holders can choose the exact length of their policy between 5 and 50 years. Premium rates are fixed over the initial term, but are subject to change if the policy is renewed or converted.
Canada Life: Permanent Life Insurance
At its core, permanent life insurance is a type of policy that provides lifelong coverage and a guaranteed death benefit, which is paid to beneficiaries when the insured person dies. Depending on the type of permanent life insurance policy, it is also possible to build wealth through your policy's cash value. Canada Life offers two types of permanent life insurance: whole participating life insurance and universal life insurance.
Whole participating life insurance provides coverage until the policy holder dies and a guaranteed tax-free death benefit to their beneficiaries. This type of policy also has a cash value component, which increases over time as long as premium payments are kept up. The cash value grows tax-free and can be accessed by the policy holder in their lifetime. With participating life insurance, a portion of the premium payments is placed in a pooled account with other participating policy holders. Money in this account is invested and may generate dividends for participating insurance policy holders.
Canada Life's universal life insurance offers flexible permanent coverage. Universal life insurance consists of both an insurance and an investment component, with a portion of the policy's premiums going towards keeping the policy active and another portion put into an investment account. Canada Life lets its customers choose where to invest their money and the investment grows tax-free until the money is withdrawn or borrowed against. It should be noted that the minimum withdrawal from Canada Life's universal life insurance is $500 and any withdrawals will reduce the policy's cash value. It is also possible to borrow loans (minimum $500) using the policy's cash value as collateral.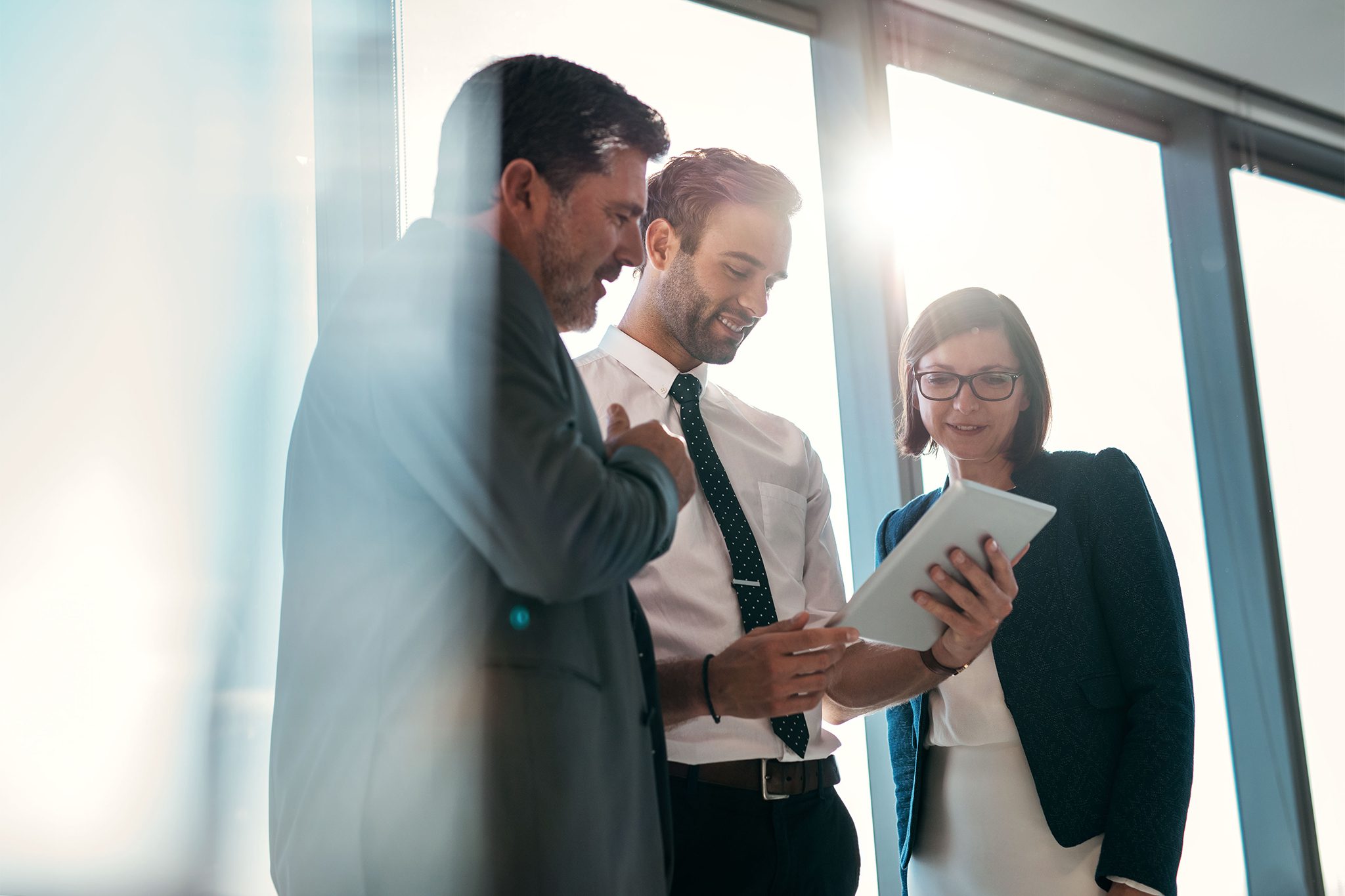 Canada Life: Business-owned Life Insurance
Business-owned life insurance is a way to protect your business in the event of a business partner or vital employee passing away. This type of policy is purchased by a business and typically insures business partners or key employees. In short, any person whose death would dramatically impact the company's operations. If one of the insured people dies within the coverage period, a one-time tax-free benefit is paid to the business. The benefit can be used to facilitate succession planning or the transition period of finding a replacement.
Canada Life offers both term life insurance and permanent life insurance policies for businesses. Business-owned term life insurance is ideal for new businesses looking for short-term protection and loan coverage. A permanent life insurance policy for businesses is more versatile in that it also offers an investment component. In this case a permanent life insurance policy can help to provide additional cash flow, facilitate succession planning, or fund a buyout agreement if a partner dies.
Canada Life: Critical Illness Insurance
While not strictly a life insurance product, it is still worth mentioning Canada Life's critical illness insurance. With critical illness coverage, you will receive a one-time tax-free living benefit if you are diagnosed with a serious illness or sustain a life-threatening injury that is covered in the policy. Canada Life's critical illness insurance provides coverage for some forms of cancer, heart attack, and stroke. The full list of covered conditions as well as waiting periods vary depending on your policy's specific terms.
Critical illness insurance benefits can be used at the policy holder's discretion to pay for medical treatment, care, travel, daily costs, or anything they choose. If you are never diagnosed with a covered critical illness, Canada Life does offer an optional return-of-premium rider which can be activated after at least 10 years of coverage. With this rider, you can get your money back and your policy will lapse.
As part of its critical illness insurance offering, Canada Life also provides access to health experts with a range of specialities who can provide second opinions or explain treatment options in more depth. Policy holders can also access additional support, including counseling, family support services, legal consultations, and more.
Canada Life: Disability Insurance
Canada Life also offers disability insurance, which is designed to offer financial support should you lose the ability to work due to an accident or illness. Unlike critical illness insurance, which pays a one-time benefit, disability insurance comes with a tax-free monthly payment intended to replace your lost income and cover expenses. Disability insurance payments cease if/when you regain the ability to work.
Canada Life's disability insurance product is fairly standard. Premiums cost between 1 and 9% of your monthly income (depending on various factors, like size and length of policy and the policy holder's age and health). Depending on your income level you are eligible to receive up to a maximum of 73% of your gross monthly income. For example, if you make $35,000 annually, you are eligible for up to $2,200 a month in benefits—tax-free. The relative amount of benefits does decrease as your income increases, however. If you make $1 million annually, you are only eligible for benefits covering up to 30% of your gross monthly income (before taxes).
With Canada Life disability insurance, the waiting period (the time between not working due to disability and the benefit being paid) is flexible. Policy's with a longer wait period will have lower premiums than a policy with a shorter waiting period.
Canada Life: Customer Criticism
Overall, the online reviews of Canada Life are largely negative in nature. While we will get into some of the main trends of criticism, we also want to point out that it is far more common for people to report a bad experience than a good one, which can skew public customer satisfaction levels.
One of the main criticisms from Canada Life insurance customers is communication. Customers report long wait times when calling in—or challenges even getting a hold of a representative—and difficulty accessing documents when they have connected to someone. Many customers—particularly those with workplace benefits—have also complained about long processing times for claims, sometimes exceeding a month.
Working with a life insurance broker like us can alleviate the challenges of dealing directly with a big life insurance company. Our role is to handle all communications between you and life insurance providers like Canada Life. Get in touch with one of our advisors to find the best Canadian life insurance provider for your needs.