Biggest Life Insurance Companies in Canada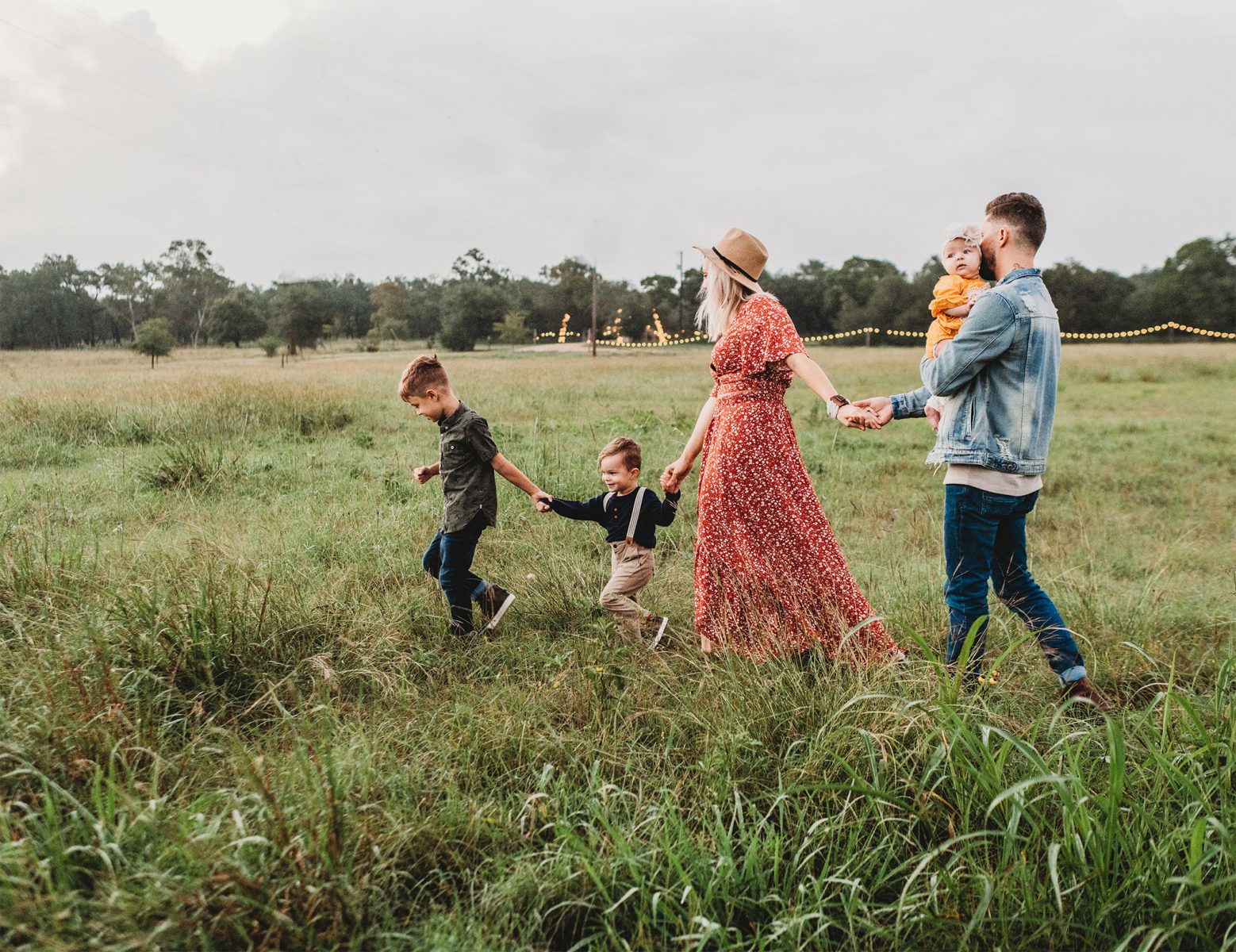 Get a free quote
It only takes a few seconds!
Biggest Life Insurance Companies in Canada
Finding the perfect life insurance policy can be daunting. The good news is that Canadians have no shortage of excellent insurance companies to choose from. In this guide to Canadian life insurance, we'll provide you with a comprehensive list of the nation's biggest and best insurance providers, as well as their range of products.

Whether you're looking to switch your policy, or you're new to the market, we're here to help you find the perfect coverage.
Last Updated November 17 2020
Highlights
The top three largest life insurance companies in Canada are Manulife, Canada Life and Sun Life with almost $100B in annual premiums being paid combined.
Tagging along behind is Desjardins, Industrial Alliance and RBC Life with $22B in annual premiums being paid combined.
The life insurance industry in Canada is heavily regulated, providing for safe and high quality products.
Not all life insurance companies offer the same products.
Consider applying with life insurance companies who have at least an A- rating.
How Are Life Insurance Companies Rated?
Our list highlights the top life insurance providers in Canada. But how do we know these are the best? How are life insurance companies rated to begin with?
Below is a little context to help you understand our rating process.
Unofficial / Independent Ratings
If you've been browsing the internet for coverage, you will have noticed lots of websites out there that review insurance companies. Usually these reviews will have a letter grade or a star count. How do websites come up with their grading systems?
Well, in order to form an informed opinion, review websites take into account an insurer's financial security, the strength of their assets, and customer satisfaction ratings. By comparing these stats with the larger market, independent agencies can paint a fairly conclusive picture of how insurers stack up to their competitors.
As you're browsing, it's always useful to remember that these ratings are opinion based and often don't use standardized evaluation methods.
Financial Strength Rating
As the name would suggest, this rating exists to evaluate an insurer's financial competency.
In order to gauge a company's financial strength, an official agency (eg. A.M. Best Co) will calculate a provider's assets and debts, and monitor their ability to meet the demands of their customer's contracts.
These ratings come as letter grades. The highest possible rating is generally "AAA" and the lowest is "D." A "D" rating indicates the insurer has defaulted on their finances, putting the financial safety of their clients at risk.
Unrated Insurers
Unrated insurers are those without a financial strength rating. Some insurance providers may be unrated because they are based overseas or are new to the market. Some may even offer tempting rates to build new customer bases. But keep in mind, going with an unrated insurer can carry serious risks.
Unrated insurers may be extremely hard to contact when making a claim and little to no monitoring means you could be taken by surprise should the provider go bankrupt.
One cautionary tale is that of Lichtenstien's unrated insurance company, Gable. A month after the company declared liquidation in 2016, all insurance policies were cancelled. The company was unable to repay the $276 million it owed in benefits and left its 130 000 policyholders just weeks to find new coverage.[1]
Now that you know a little more about how our list came to be, here is our handy guide to Canada's best insurance providers:
The Biggest & Best Life Insurance Companies in Canada

Manulife Financial Corporation
Financial Strength Rating (FSR): A+
Website: https://www.manulife.ca
Raking in $39.2 billion dollars in annual premiums, Manulife is Canada's largest insurance company and the 28th biggest fund manager in the world.[1] The company is headquartered in Toronto, Ontario and operates divisions throughout Canada, Asia, and the United States.
Manulife provides a range of protections for individuals, including travel, health and life insurance. Manulife also provides an investment and wealth management service to help their customers save for the future.
Manulife sells a range of term and whole-life insurance coverage, as well as 3-in-1 disability and critical illness protection. And, if you choose to purchase your life insurance policy from Manulife, you may benefit from special rates for alumni, professional, and retail members.
---
[1] https://www.manulife.com/content/dam/corporate/investors/MFC_SIP_2018_Q4_EN.pdf
Industrial Alliance
Financial Strength Rating (FSR): A+
Website: https://www.ia.ca
Although perhaps a lesser known brand, iA Financial Group is one of the largest public companies in the nation with an annual revenue of roughly $14.9 billion.[1]
Specializing in insurance and wealth management, iA serves over 4 million customers. iA's website uses a simple and elegant format to guide you through the purchasing process. When you open the website, you can choose from a list of "Life Event" milestones that may apply to you: moving in together, buying a house, having a child, starting a business, retirement saving, etc.
Clicking on any of these milestones takes you straight to a full breakdown of the necessary financial planning for your next big step. This guide highlights the range of insurance products available at iA including mortgage coverage, term and whole-life insurance plans, and property coverage. Alternatively, you can browse the full range of term and whole-life policies by clicking on "Life Insurance."
---
[1] https://www.owler.com/company/ia

The Canada Life Assurance Company
Financial Strength Rating (FSR): A+
Website: https://www.canadalife.ca
This one is better known by its common name, Canada Life. Canada Life is a subsidiary of Great-West Lifeco, an insurance holding company operating across North America, Asia, and Europe. Canada Life is more than just an insurance company — it wants to help you make your money do the work. A large part of their online content is geared towards helping people invest their money over their lifetimes.
Their range of insurance products is large, offering term coverage and whole-life plans with flexible options for each to make sure you get an optimized policy.
Desjardins Financial Security
Financial Strength Rating (FSR): A+
Website: https://www.desjardinslifeinsurance.com
With over one hundred years of experience in the financial sector, Desjardins is a household name in Canada. In 2019, the company announced the acquisition of State Farm Insurance and now represents over 5 million Canadian customers.[2]
Desjardins offers a full range of individual and group insurance plans in addition to their financial planning services.
Desjardins' insurance products are available as both term and whole-life policies, starting at a minimum of 10 years. The additional coverages available to customers include: cover for your children, a premium holiday in the event of a disability, and access benefits without proof of good health.
---
[1] https://www.canadianbusiness.com/business-news/desjardins-to-grow-its-home-auto-insurance-business-with-state-farm-canada-deal/

Sun Life Financial
Financial Strength Rating (FSR): A+
Website: https://www.sunlife.ca
Founded in 1865, Sun Life is among the oldest and biggest insurance providers in the world and is worth over $1 trillion in assets.[1] Sun Life is not only dedicated to helping you find your ideal policy, but to educating clients about the industry.
Sun Life offers a free online Life Insurance 101 tutorial along with a guide to the different kinds of coverage.
This company offers a huge range of personal insurance products including health, travel, life, mortgage, and family insurance. Life insurance comes in term and permanent plans with a variety of payment options. The Sun Life website makes it easy for you to calculate the estimated cost of your plan, or find an advisor near your with a few simple clicks.
---
[1] https://www.sunlife.com/en/investors/financial-results-and-reports/annual-reports/

Wawanesa Life Insurance Company
Financial Strength Rating (FSR): A
Website: https://www.wawanesa.com
While it may not be the most familiar name, Wawanesa currently holds assets worth about $9.5 billion and has quickly risen up the ranks to become one of the most popular insurance providers for Canadians.
The company began as a farmer's mutual insurance group (which means the business was entirely owned by the policyholders), and quickly expanded in the early 20th Century, opening offices in the United States by 1974. In 2020, Wawanesa became the official auto and home insurance company for the Canadian Hockey League.
Wawanesa boasts excellent customer satisfaction ratings, an easy claims process and affordable rates. Both term and whole-life insurance policies are available, as well as highly rated auto and property insurance.
RBC Life Insurance Company
Financial Strength Rating (FSR): A
Website: https://www.rbcinsurance.com/life-insurance
RBC Insurance has an extensive range of insurance products. Their personal coverage plans offer life insurance customers a variety of options tailored to their specific needs.
Their term life insurance offers time limited coverage to those looking for simple and affordable plans; permanent life insurance offers lifetime coverage and guaranteed financial stability; universal life insurance combines permanent coverage with tax-advantaged investing to increase your savings; and personal accident insurance protects your family should you be involved in a fatal accident.
In addition to RBC's individual insurance plans, their business, home, auto, and lifestyle insurance allow you to maximize you and your family's financial security.

Empire Life
Financial Strength Rating (FSR): A
Website: https://www.empire.ca
Founded in 1923 in Toronto, The Empire Life Insurance Company is a subsidiary of E-L Financial Corporation Limited. Empire Life has grown tremendously over the years and now regularly features as one of the best insurance companies in Canada (based on A.M. and DBRS ratings).
Empire Life sells individual insurance, group benefits and wealth management products. Empire supplies a range of term and life insurance policies to suit any budget. Their permanent insurance policies includes a participating option with tax-preferred cash value growth.
BMO Life Assurance – BMO Financial Group
Financial Strength Rating (FSR): A
Website: https://www.bmo.com/insurance/life-insurance
Whether you bank with them, or have your house insured by them, BMO is another one of those household names. The BMO bank is the fourth largest in Canada and became the first Canadian bank to incorporate in China in 2010.[1]
BMO has worked hard to expand its services while keeping the insurance buying process simple for clients. The BMO insurance branch looks after first time buyers with an intuitive "Learning Centre" which unpacks the function and pricing of life insurance plans.
BMO Life Assurance offers the full spectrum of life insurance plans: term plans, permanent coverage, and guaranteed life plus. Guaranteed Life Plus insurance is geared towards customers aged 40-75 and allows buyers to receive immediate coverage without any medical checks.
---
[1] https://www.cbc.ca/news/business/bmo-1st-canadian-bank-to-incorporate-in-china-1.916694
Western Life Assurance
Financial Strength Rating (FSR): A
Website: https://www.westernfinancialgroup.ca
Not to be confused with Great-Western Insurance, Western Life is a division of the Western Financial Group based on the west coast of Canada. With over 40 years providing insurance coverage to clients, Western Life has built a reputation for great customer service and a smooth claims process. It was purchased by Wawanesa Life in January of 2017 and is still in the process of amalgamating the two companies.
Western Life provides a range of individual insurance products like health coverage, travel insurance, and critical illness protection. They also provide group insurance products to groups of three or more individuals. Western Life sells life insurance in the form of term policies spanning 10, 20, or 30 years. These plans comes with flexible payment options and a cash value accumulation over the course of your policy.

Foresters Financial
Financial Strength Rating (FSR): A
Website: https://www.foresters.com
Foresters Financial was first introduced to Canada in 1875 as a division of the Independent Order of Foresters (IOF), a fraternal organization based in Toronto. The development of the IOF in Canada is largely thanks to Dr. Oronhyatekha, an Oxford educated medical doctor of Mohawk decent who acted as International Fraternal President from 1879 to 1906.[1]
Foresters has always sought to expand access to coverage for all working people and continues to offer competitive insurance plans to its customers.
The Foresters websites has a range of useful tools for first time buyers, including tips for choosing the best agent, a comparison feature, a 101 guide to life insurance, and a needs calculator to help your estimate costs. Foresters supplies both term and permanent life insurance policies as well as critical illness coverage.
---
[1] http://www.biographi.ca/en/bio/oronhyatekha_13E.html

The Co-Operators Group Limited
Financial Strength Rating (FSR): A
Website: https://www.cooperators.ca
Owned by 44 members, The Co-Operators Group is an insurance co-operative with an estimated $3.8 billion dollar revenue at the end of 2016.[1]
The Group's origins lie in Saskatchewan during the Great Depression. As rural families faced losing their homes and belongings, they formed co-operatives as a way for the community to pool its resources. The same was happening in Ontario and the Saskatchewan and Ontarian groups merged in 1975.
The Co-Operators website lets you get easy and quick estimates for your insurance rates, or find an advisor to talk you through the numbers. In addition to term and whole-life policies, The Co-Operators provide property and casualty insurance, asset management, and mortgage protection.
---
[1] https://www.cooperators.ca/en/About-Us/corporate-overview/annual-reports.aspx

Equitable Life
Financial Strength Rating (FSR): A-
Website: https://www.equitable.ca
Although it may be another lesser known provider, Equitable Life is one of the biggest mutual life insurance companies in the country. This means policy holders get to profit from the company's overall success, which is good news: Equitable Life has made profitable investments and earned a solid financial strength rating.
Equitable Life supplies both individual and group plans. Their individual products include term and whole-life policies, critical illness benefits, and universal life insurance. The universal life insurance option provides a cost-effective policy alongside investment opportunities. You can also bundle a universal policy with term coverage and critical illness insurance.
SSQ Insurance
Financial Strength Rating (FSR): A-
Website: https://www.ssq.ca
Relatively young compared to some of the other insurance providers on this list, SSQ Insurance was founded in Quebec in 1944. Since then, the company has grown to serve over 3 million across the country and is now one of the 500 largest insurance companies in Quebec.[1] SSQ Insurance is a co-operative and relies on three boards of directors to run the organization.
SSQ offers many kinds of insurance products including auto, home, life, critical illness, lean, and travel protection. They provide both term and whole-life insurance to over a million Canadians. Both kinds of coverage come as traditional or simplified plans (simplified whole-life is also called guaranteed life insurance).
---
[1] https://www.lesaffaires.com/fiches-entreprise/ssq-groupe-financier-/2094
TD Insurance
Financial Strength Rating (FSR): A-
Website: https://www.tdinsurance.com
Here we are, back with another classic name — we all recognize the bright green Toronto-Dominion logo. There is no questioning TD's international standing. It is one of the top ten largest banks in North America and the 26th largest in the whole world according to Data Dispatch.[1] TD services currently cater to over 6.5 million customers. So, it's not surprising that this company's assets come in at a whopping $1.41 trillion CAD.
Despite its banking power, TD life insurance is one of the company's smaller divisions and does not offer whole-life insurance policies. They do offer a range of term life insurance products along with auto, home, and travel insurance, and credit protection.
One of the advantages of banking with a large corporation is the potential savings. TD lets you bundle certain insurance products to save on separate policy rates.
---
[1] http://www.snl.com/web/client?auth=inherit#news/article?id=40223698&cdid=A-40223698-11568
CIBC Life
Financial Strength Rating (FSR): A-
Website: https://www.tdinsurance.com
Did someone say another bank? Like TD, CIBC's banking services tend to overshadow their life insurance products.
The Canadian Imperial Bank of Commerce was born in 1961 following the Canada's largest merger in between two chartered banks. CIBC operates all over the globe, looks after over 11 million customers, and currently ranks as 172nd on the Forbes Global 2000.
The CIBC website features an easy-to-use insurance finder to help you figure out what kind of plan best fits your needs. While CIBC does not supply whole-life coverage, they offer term life insurance policies and critical illness coverage through speedy online applications. Both kinds of insurance come with flexible coverage amounts, easy registration, and instant responses to let you know about your approval status.

Canadian Association of Blue Cross Plans
Financial Strength Rating (FSR): A-
Website: https://www.bluecross.ca
Blue Cross Canada first appeared in Manitoba in 1939 after recognizing the important for pre-paid medical coverage for Canadians. Since the appearance of Medicare in the 1960s, Blue Cross has altered their services to counteract to rising cost of prescription medication.[1]
Blue Cross Insurance aims to supply affordable healthcare to residents in every province and currently offers coverage to millions of Canadian clients. Operating on a not-for-profit basis, Blue Cross offers both individual and group insurance plans covering out-of-province emergency care, health, dental, travel, and disability insurance.
---
[1] http://www.bluecross.ca/en/about.html

FaithLife Financial
Financial Strength Rating (FSR): N/A
Website: https://www.faithlifefinancial.ca
Faithlife Financial has its roots in the Church. Originally branded as the Lutheran Life Insurance Society of Canada in 1972, the company changed its name to Faithlife Financial in March of 2005 to reflect the growing number of clients from different Christian backgrounds. The company's ethos guides its mission to give back to communities and supports charity work and volunteer programs all over the world.
Faithlife Financial aims to provide its customers with quality life insurance coverage while educating those new to financial planning about careful assets management. Faithlife fits life insurance policies into the broader vision of their customer's financial planning. They offer a range of term and whole-life insurance plans as well as mortgage protection, critical illness coverage, and disability income insurance, to help secure your financial future.

Reliable Life Insurance Company
Financial Strength Rating (FSR): N/A
Website: http://www.reliablelifeinsurance.com
Another "underdog" of the insurance game, so to speak. Reliable Insurance Company along with its sister company, Old Republic Insurance Company of Canada, have been experts in the underwriting process since 1887. Reliable focused early on becoming a pioneer for underwriting long haul trucking insurance and producing custom products for purveyors of travel and disability insurance.
They continue to provide specialized insurance products to individuals and larger groups. Reliable Life Insurance provides student accident insurance, which protects families from the costs of an injury their child suffers in the custody of their educational institution; and travel insurance for both short and long-term coverage through travel agencies.
La Capitale
Financial Strength Rating (FSR): N/A
Website: https://www.lacapitale.com
Founded in Quebec City in 1940, La Capitale Insurance has recently expanded operations from its home province into Ontario.
La Capitale provides an extensive array of insurances from auto, travel, home, group and commercial insurance. Life insurance is available as both term (starting from 10 years) and whole coverage. Along with their standard range of products, La Capitale has introduced a new feature in light of the COVID-19 pandemic.
For a limited time, La Capitale is including free coverage for hospitalization costs due to coronavirus with new individual life insurance policies. If you aren't sure what kind of insurance product you need, La Capitale also features a location finder for advisors near you.
Humania Assurance
Financial Strength Rating (FSR): N/A
Website: https://www.humania.ca
Humania has been supplying Canadians with quality insurance products for over 80 years and continues to work to make insurance accessible. They believe in creating quality products through online platforms and using web-based insurance coverage to simplify and speed up the registration and claims processes.
Humania sells the full range of standard insurance coverage: life, health, mortgage, disability, critical illness, accident, and travel. Their life insurance policies cover the standard bases of term and whole-life coverage, but also include no-medical life insurance and HuGO life insurance.
HuGO insurance is designed to provide you with the fastest application process (over 65% of HuGO policies are issued on the spot) by asking a limited range of questions tailored to your situation.[1]
---
[1] https://www.humania.ca/en-CA/individual/products/life-insurance/hugo-life

UV Life Insurance
Financial Strength Rating (FSR): N/A
Website: https://www.uvinsurance.ca
Previously known as UL Mutual, UV Life Insurance has been operating in Canada for over 130 years. Based in Drummondville, Quebec, UV Insurance works with a range of independent advisors and brokers to distribute their products all over Canada. Through the years, UV has remained focused on its mission to create a high-tech company that provides great customer service.
UV Insurance sells both term and whole-life insurance policies, and has recently added a simplified insurance feature to their range of products. Purchasing this simplified insurance means that any policy worth up to $150 000 can be issued without a medical exam or doctor's visit.

National Bank Insurance
Financial Strength Rating (FSR): N/A
Website: https://www.nb-insurance.ca
Another big banking name in the insurance game. The National Bank of Canada (NBC) is the 6th largest commercial bank in the nation and is based in Montreal, Quebec. NBC Insurance is made up of four divisions: National Bank Insurance (NBI) Auto/Home, National Bank Life Insurance Company, NBI Firm Inc., NBC Assistance Inc.. As their names would suggest, these four companies provide a range of insurance products to keep you and your home safe.
National Bank Life Insurance does not currently issue whole life plans, but rather specializes in 10 or 20 year term life insurance policies.

Scotia Life Financial
Financial Strength Rating (FSR): N/A
Website: https://www.scotialifefinancial.com
Scotia Life is (if you hadn't already guessed) the insurance division of Scotiabank. Scotia Life offers a range of insurance products from property protection to life insurance coverage.
So far, Scotia Life does not offer whole-life coverage and only provides term insurance plans. These term policies last 10 or 20 years, during which the policyholder can enjoy reliable and flexible coverage. The Scotia Life website allows you to plan the cost of your policy with their simple quote estimation function.

Canadian Premier
Financial Strength Rating (FSR): A
Website: https://www.canadianpremier.ca
Canadian Premier has been providing life insurance to Canadians since 1955. The company promotes flexible plans, strong customer service, and currently protects over 2 million Canadian customers.
Canada Premier specializes in a wide variety of insurance coverage ranging from individual protections to business insurance. Their individual insurance products include creditor insurance, life insurance, accident insurance, and critical illness coverage.
Canadian Premier offers a wide range of life insurance, including specially formulated coverage plans for those aged over 50 with additional benefits. Canadian Premier products types and benefits may vary depending on where you purchase your policy.
Frequently Asked Questions
Now that you have a run down of the top life insurance providers in Canada, we hope you have an idea of who your future provider might be. But even after you have an insurer shortlist, making a purchase can be stressful. Here are some answer to frequently asked questions you might have.
Question: Should I choose a small or large insurance company?
Both large multi-national companies and smaller insurance providers have the capacity to deliver high quality products at reasonable rates. The reason for choosing one or the other largely depends on your needs and desires. Let's break down the benefits of smaller and larger companies.
Large Companies
Pros:
Technology and Innovation: Large companies generally spend more on technology and online platforms. This can be a major perk if you enjoy doing most of you financial planning online. It also means the digital claims process will be smoother and a little faster.
Customer Service: Bigger providers often have more money to invest in customer services. This does not mean a large insurer's employees will be better qualified to deal with your requests, but it does mean the hours for customer service are likely to be more accessible and there may well be more staff on hand to assist you.
More Branches Means More Access: If you travel frequently for work, you may need to pop in to see your provider and check your policy while away from home. Large companies are more likely to have branches all over the country to help you even while you're on the road.
Cons:
No Personal Connection: Because of their sheer size, large insurance providers are unlikely to form a personal connection with individual clients. You are mostly a number in these institutions.
Brand Influence: Big brokers spend huge amounts of money on advertising to make sure they stand out on the market. While these ads can be entertaining, they can obscure smaller businesses that are just as good, leaving us to default to larger corporations without really knowing our options.
Smaller Companies
Pros:
Real Connection: Because they represent fewer clients, smaller insurers tend to form a more human connection with their clients. Many customers feel they are better appreciated when working with smaller insurance companies, citing special rates and lower price hikes as a reward for their patronage.
Customer Service: Because of this more personal connection, smaller companies have the capacity to provide personalized services for you. While the hours of service might be a little less accessible, the interaction could make up for it.
Specialized Products: Smaller insurance companies generally provide more specialized coverage to the local area. This means that the companies reflect the needs of the local people in their policies and often provide the most convenient coverage to you, the customer.
Cons:
Limited product range: Small companies are likely to have a smaller range of insurance products. Rather than have both specialized and general policies, they may skew towards one or the other.
Less technological development: If you are keen to do your insurance purchasing online, you may find smaller companies have a more basic web interface, or none at all.
The best way to find your perfect insurance provider is to make a list of your most pressing needs and do some online research to see whether these would be met. If you are unsure about which company to choose, you can always speak to advisors representing the ones you are most interested in.
Question: Can I take out multiple life insurance policies?
Yes. Well, sort of. It is possible to purchase multiple insurance policies to protect a single family in the event of unexpected death. This is especially important for couples who may be trying to figure out how best to plan their finances for the future.
You and your partner have two options: you can purchase individual policies or a joint insurance plan.
Individual / Single Policy: An individual plan covers one person in the couple, meaning both individuals would need to purchase their own coverage. These policies pay out in the event of the policyholder's death. So, if your partner should pass away, their policy would pay out while your policy remains intact.
Joint Life Insurance: These policies cover two lives and work on a "first death" basis. When one of the people covered under the policy passes away, the whole amount is paid out and the policy ends. So, there is only one payout as opposed to two.
While a joint life policy might make the most sense for couples at first glance, you may be able to get better value for money by taking out two single life insurance policies. Two policies may cost as much as one joint plan while offering a bigger pay out to the beneficiary (that is, if the two policyholders were to pass away in the terms specified by their individual plans). You may also have more control over who you beneficiary is. Joint policies tend to pay to to the spouse whereas single life policies can be distributed more easily.
This being said, purchasing life insurance is deeply personal and millions opt for joint policies every year. The only way to make sure you have found the perfect arrangement is to sift through the options available through your insurer.
Question: Price comparison services: Is it worth comparing prices?
There are lots of online services that help you compare prices from one insurer to the next to find the least expensive option. But these results can sometimes be a little misleading and might not be showing you the whole price tag. The biggest red flag to look out for are policies labelled as "low-start" life insurance.
Low-start insurance plans begin with low premiums, meaning they usually come out on top on comparison sites. However, these plans are designed to recoup the cost of the low starting prices by increasing premiums over time. So, while you might save a load of money in the first years of your policy, the cost hikes could end up being more than a fixed premium would have been. In short, always look for the fine print in an insurance policy before you commit to it.
Question: Where should I purchase my policy?
There are a couple of options when it comes to purchasing a life insurance policy: you can go to the company directly, or to an independent brokerage. Let us unpack what each of these entails.
From the company: When you purchase a policy from the company itself, you will work with a captive agent. These are brokers are employed by the insurance provider to sell their products specifically. Captive agents have excellent, detailed knowledge of the company's products and will be able to tell you about all the ins and outs of policies you're interested in.
From an independent agent: Independent brokers are not tied to a specific company. Rather, they work with a range of providers. This means they will be able to refer you to policies you may not know about when working with a single company. The compromise is usually for breadth over depth: while captive agents will likely know of a broader range of policies, they may not have as much detail about each one as a captive agent.
Question: Can I buy a life insurance policy if I have health issues?
Yes! Having pre-existing conditions does not mean you have to forego life insurance coverage. Everyone is entitled to this kind of protection, no matter their medical history. You should always be honest about any health issues with your provider because they can refuse to provide benefits if they become aware of an undisclosed condition. If you need a policy quickly, you can opt for no medical coverage, which don't require any testing or doctor's approval. If you want more coverage than no medical policies allow, you can purchase a more conventional plan. If you do, you may face higher premiums depending on your medical history.
Question: Can I change my mind after buying the policy?
Yes. When you purchase a life insurance policy, you are generally given a window to change or cancel it at no extra charge. This window is usually around 30 days. Later down the line, years or months into your policy, you can also switch. If you have a whole-life policy, you may be charged a surrender fee for leaving. It's worth keeping your age in mind: young people are more likely to get lower premiums whereas trying to purchase a policy (especially aged over 50) could be trickier and more expensive. So, while you can switch insurance providers, carefully consider the possible difficulties of doing so.
Question: How much coverage should I purchase?
There is simply no one answer to this question. The point of life insurance is to ensure the financial safety of those who depend on you if you pass away. So, if you have multiple children, you will need more coverage than a family with one child. If your children are young, you will want to factor in the cost of their education in the event of your death. A good rule of thumb is to select coverage worth about 7 to 10 times your salary. Alternately, you can also multiply your salary by the years left until your retirement. This will give you a good ballpark figure of what kind of coverage you should look for
That's all folks! We hope the guide to Canada's life insurance landscape helps you find the perfect policy.
Get a free quote
Compare the costs of life insurance instantly, for free.