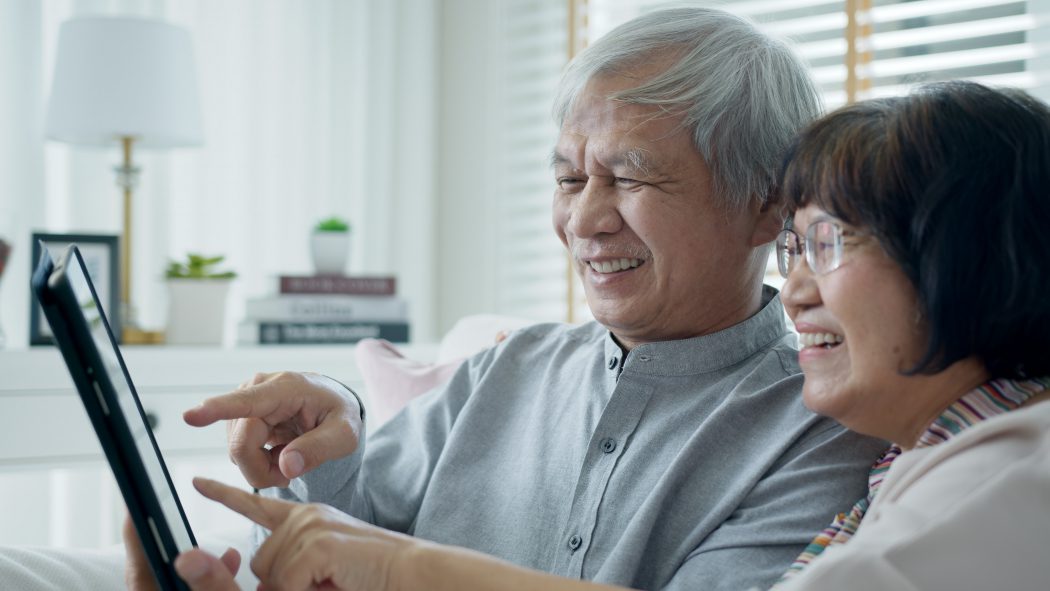 Looking for life insurance for over 55 or over 65? Your needs are likely different than they were when you were younger. Let's look at how much and what type of life insurance you may consider as a senior.
Final expense insurance
Many seniors are seeking life insurance as a vehicle to cover their burial costs or final expense costs. There are two reasons why you may consider this. First, if your family doesn't have the financial wherewithal to immediately pay for your burial costs or you don't want to burden them with the costs then a life insurance policy can be used to simply cover these costs.
Secondly, even if the finances are available to cover these costs, life insurance can be used simply for convenience. Life insurance proceeds are normally readily available within a week or two of the claim being made (and commonly in as soon as just a few days). This means that life insurance can be used simply as a way to ensure that funds are available fast, without worrying about where the money is going to, accessing funds from your estate, or having your beneficiaries come up with final expenses on short notice.
Estate creation
Life insurance is also occasionally used for estate creation. In layman's terms, it's as simple as you deciding you'd like to leave an amount of money behind to beneficiaries, perhaps your children or grandchildren. Life insurance is an easy and inexpensive way to gift people a sum of money when you pass away.
Taxes and estate preservation
Generally speaking your estate is passed to your spouse without significant tax consequences. However when your estate passes down to your children there is frequently taxes to be paid. If the taxes are to be paid from your estate, then assets may have to be liquidated in order to provide the funds. If you would rather not have your assets sold off and instead want to preserve them, then you can use life insurance as a vehicle to pay the taxes. A family cottage or family home are common examples of assets that many of us want to preserve for later generations rather than having these assets sold to pay estate taxes upon our death.
How much life insurance for seniors
If you are using life insurance for estate creation or final expense/burial cost purposes, then smaller amounts like $25,000 or $50,000 are common.
If you are using life insurance for taxes or estate preservation then you should speak to your accountant. While life insurance agents may have insurance specific information on the type of life insurance and the application, your accountant will still be the best person to advise you on how much insurance you'll need.
Types of life insurance for seniors
Seniors are looking for life insurance that covers them for their lifetimes. As a result, term life insurance is not appropriate. Instead seniors should consider a permanent life insurance policy such as whole life insurance or universal life insurance. These policies should be shopped for price (we're happy to offer this service) and in most cases you should focus primarily on price – leave other policy features such as cash values or investments a distant second or ignore them entirely.
Medical exam or no medical exam life insurance?
You've been around long enough to know not to believe everything your television tells you. The happy faces advertising no medical exam life insurance is no different.
No medical exam life insurance should only be used if you are unable to qualify for a regular underwritten policy. These no medical policies, while billed as 'affordable', are normally much costlier than a similiar fully underwritten policy. In addition, no medical policies frequently have limited benefits.
As a result, we recommend you first consider a fully underwritten policy to get the best benefits at the lowest cost. You should discuss with your broker your available options, and your broker should advise you on the easiest and best way to take a medical exam. Also worth noting is that the medical exams are typically much easier and less onerous than most consumer believe.
If you're looking for life insurance and over the age of 55 or 65, then you may want to speak directly to a broker. Feel welcome to call us, toll free at 1-877-344-4011 and ask for Simon. He'll be happy to answer any questions you may have, and explain your options in clear, understandable terms.
FAQs
I just purchase insurance – when will my coverage start?
Not always right away. As we grow older, the risk we pose to insurance providers also grows. If you are elderly, and especially if you suffer from certain health problems, you may need to wait a certain period of time (sometimes several months) before your health insurance actually kicks in. This initial waiting period varies from one policy to the next — or may not apply at all — so make sure you check with your insurance advisor or provider.
What qualifies as an "accident" or "accidental death"?
It's not as straight forward as we might like to think. Elderly people are more likely to experience accidents as a result of decreased motor function. So, when you purchase your policy, you may want to insure yourself against accidental death or injury. When a policy is in force, these accidents result in much larger payouts for the injured party or the beneficiary. However, because of this, insurance companies have strict inspection procedures to ascertain whether or not the cause of injury or death is in fact "accidental." If an inspector finds you in any way responsible for a dangerous situation, the insurer can reject your claim. This can be especially frustrating for elderly clients who may be deemed partially responsible for circumstances beyond their control.
Am I covered if I travel?
For the most part, yes. Most insurance policies will still provide cover if you travel abroad to low-risk destinations. As with all things life insurance, there may be particular exceptions depending on your insurance policy and provider. If you are considering travelling for the bulk of your golden years, it may well be worth investing in dedicated travel insurance, or inquiring about possible add-ons to your existing policy.
Will my premiums increase over time?
It depends on your policy. Many life insurance policies (both term and whole life) are "fixed rate" or "level," meaning the cost of your policy will not increase over the course of its term. However, some life insurance policies (usually universal life policies) will allow you to adjust your premiums and your death benefit. In short, it's good news! If you want your premiums to remain level, it's absolutely possible. If you are looking for flexibility above consistency, there are also plenty of options.
Can I cancel my policy?
Yes. Most policies will allow you a 30 day trial period during which you can cancel your policy at any time. If you do, you will also be reimbursed for any premiums you have paid. Once the trial period has elapsed, you can still cancel your policy although you won't be able to get any money back.
Can I put my money into a trust?
Yes. Many people think that putting their life insurance policy into testamentary trust is a way to gain a tax advantage for your beneficiaries. This is less true now than it used to be. The Canadian legal system has removed tax breaks for testamentary trusts which makes them far less appealing than those in say, the United States or the United Kingdom.