Life insurance is a very important investment that can provide Canadians with financial security and peace of mind for your loved ones in case of your untimely demise. However, there are many misconceptions about life insurance that can prevent many Canadians from making informed decisions about their coverage. In this blog post, we will debunk 10 common myths about life insurance.
In This Article:
Myth #1: Life insurance is too expensive.
Many people believe that life insurance is prohibitively expensive, but the reality is that premiums (cost) can be quite affordable, especially if you purchase coverage when you're young and healthy. Additionally, the cost of life insurance coverage can vary widely depending on the type of policy (term vs. permanent) and amount of coverage that you choose. Term life insurance is fitting for the majority of Canadians and provides affordable premiums and coverage.
Myth #2: I don't need life insurance because I'm young and healthy.
While it's true that younger and healthier individuals are generally at a lower risk of premature death, unexpected accidents and illnesses can happen to anyone at any age. Life insurance can provide peace of mind and financial security for your loved ones in case the worst happens.
Many young Canadians want to buy life insurance when they can't get approved anymore due to an unexpected health concern. Make sure you get coverage while you are in good health so you can lock-in your premium costs and coverage
Myth #3: Life insurance is only necessary for people with children.
Having dependents is a common reason to purchase life insurance, but it's not the only reason. If you have anyone who relies on you financially, such as a spouse, aging parents, or a business partner, life insurance can help provide for them in case of your untimely death.
You should also consider having coverage if you have any outstanding debts that would be a financial burden on a loved one in the event of your death.
Myth #4: I can't get life insurance because I have a pre-existing condition.
Health conditions may make it more difficult to obtain life insurance or result in higher premiums, but it's still possible to get coverage. We deal with over 20 life insurance companies in Canada and can proudly say that we can get life insurance coverage for almost anyone, regardless of health. Working with a knowledgeable insurance broker can help you find the right coverage at a price you can afford.
Myth #5: My employer's group life insurance policy is enough.
It's definitely a bonus to have employer-sponsored life insurance as part of your benefits package, but it's important to remember that these policies may not provide enough coverage for your specific needs. Additionally, if you leave your job or are laid off, you will more than likely lose this coverage. Consider purchasing a personally owned life insurance policy to ensure that you have coverage regardless of your occupation.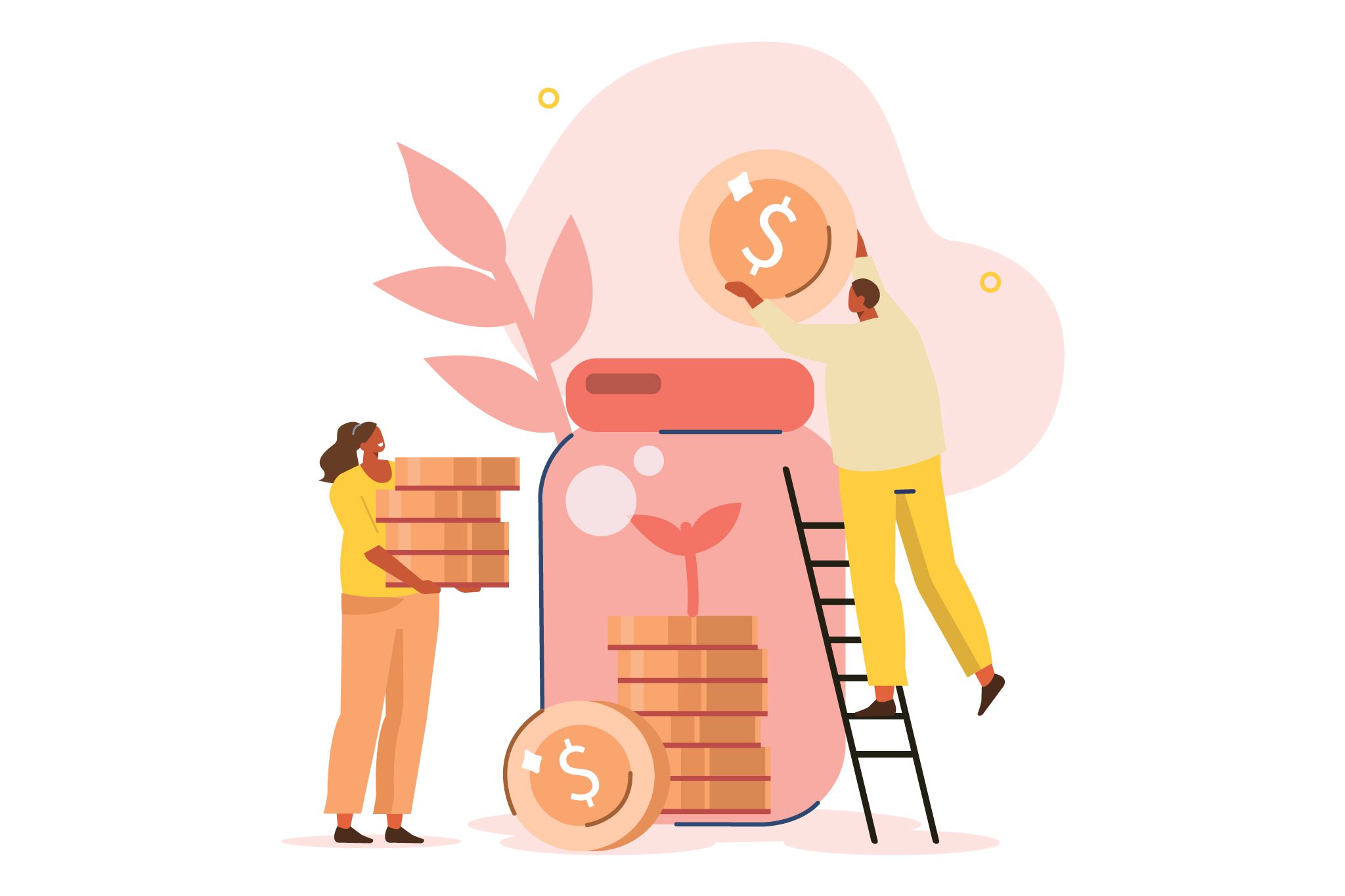 Myth #6: I don't need life insurance because I have enough savings.
Having savings is very important, but it may not be enough to cover all of your loved ones' financial needs in case of your untimely death. Life insurance provides a safety net that can help cover expenses like funeral costs, outstanding debts, and ongoing living expenses.
It's also usually very affordable so why not transfer the risk to the insurance company?
Myth #7: Life insurance is only for breadwinners.
The primary breadwinner in a household may be the most obvious candidate for life insurance coverage, stay-at-home parents or caregivers also provide significant financial value to their families. If a stay-at-home spouse passes away and you have children, you will be incurring additional costs to have your children taken care of if you want to continue working to maintain your income. Life insurance provides help for the costs of childcare, household maintenance and other expenses that would be difficult to cover without their contributions.
Myth #8: I can't afford to buy enough life insurance coverage.
While it's important to purchase a coverage amount that you can afford, it's also important to consider how much coverage you may need to provide for your loved ones in case of your untimely death. At the end of the day, some coverage is better than no coverage at all. We can work with you to help find a balance between affordability and adequate coverage.
Myth #9: I don't need life insurance because I don't have any debt.
One of the primary reasons for purchasing life insurance is to cover off outstanding debt, but it is definitely not the only reason. Life insurance can also be used to provide for your loved ones' ongoing living expenses, future education costs, and other expenses that would be difficult to cover without your income.
Myth #10: I'm too old to get life insurance.
It is definitely true that premiums for older individuals may be higher than for younger individuals (depending on health), it's still possible to get coverage. Additionally, if you have significant assets or estate planning needs, life insurance might be a good option for you. The truth is that there is no upper age limit for obtaining life insurance coverage and many insurance providers offer policies specifically tailored for seniors.
Ultimately, age should not be a barrier to obtaining life insurance coverage, and it is important to explore your options with an insurance professional to determine what type of coverage may be right for you.
Conclusion: Myths About Life Insurance
In conclusion, it is essential to separate fact from fiction when it comes to life insurance. By debunking these myths, we hope to have provided you with a clearer understanding of the importance of life insurance and how it can protect your loved ones.
Whether you are young or old, healthy or ill, smoker or non-smoker, there is a life insurance policy out there that can fit your unique needs and budget. So, don't let these common misconceptions prevent you from obtaining the coverage that you and your family deserve. Speak to an insurance professional today to learn more about your options and secure your financial future.