Insurance as a whole is designed to provide you and your family financial security should life throw you a curve ball. Life insurance allows you to protect your financial dependents if you pass away unexpectedly.
Mortgage insurance is also designed to protect your family — specifically the home your family lives in — in the event of your death. So what is the difference between these two?
In this article, we'll be looking at the exact role of mortgage insurance and life insurance to understand the overlap and differences between the two.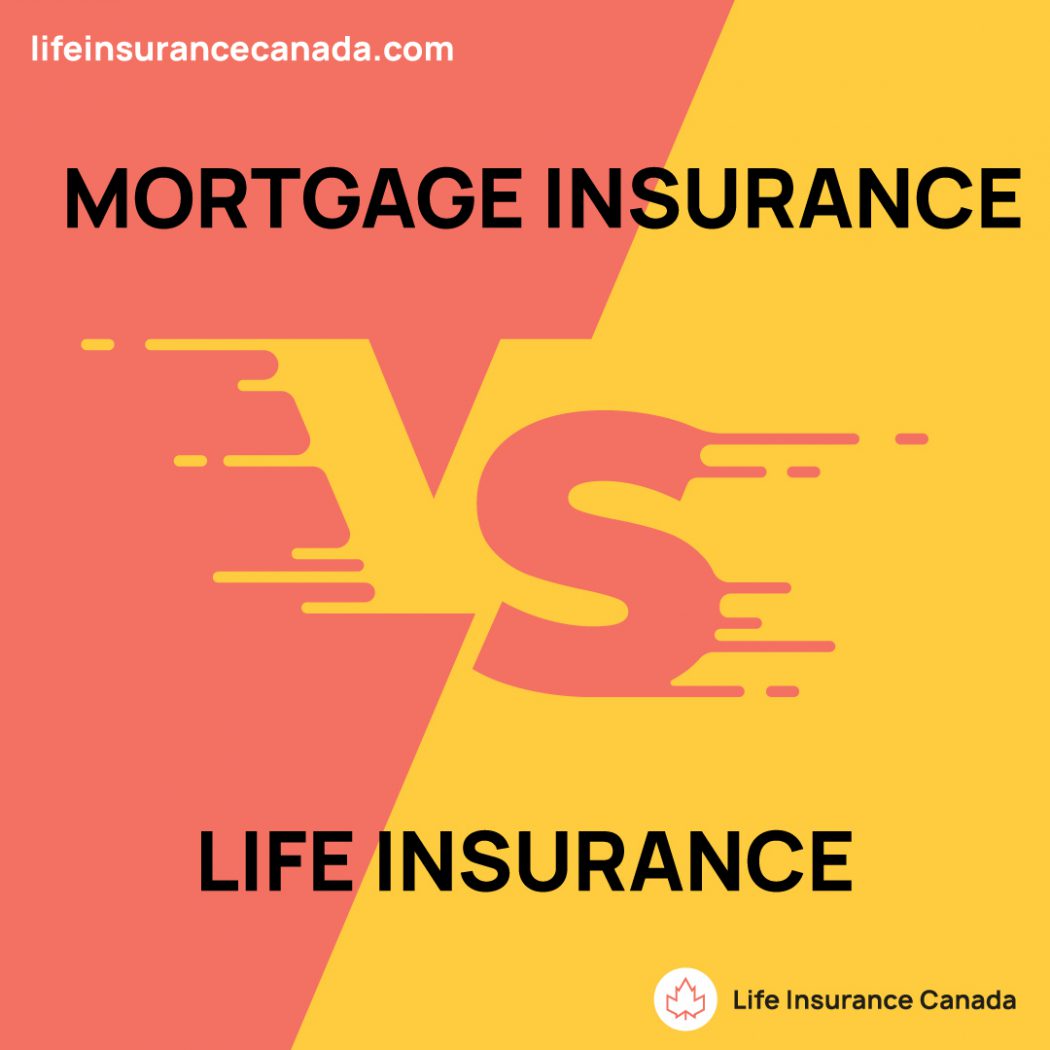 Highlights
In This Article
What is Life Insurance?
Life Insurance is a broad term. Essentially, life insurance takes the form of a legal policy agreement between an insurance company and a policyholder. This agreement details the amount of coverage the policyholder wants, who the policyholder's beneficiaries are and the insurance premium (as well as many other things).
The premium is how much you pay your insurer (usually monthly) in order to guarantee your life insurance coverage. If you should pass away unexpectedly, the life insurance company will pay out what is called the death benefit. A death benefit simply means that the insurance company will transfer one large amount of money to the beneficiary rather than paying out in instalments. Although, it's worth keeping in mind that some insurers do allow the beneficiary to switch to instalments.
There are two main types of life insurance coverage: term life insurance and whole life insurance. Below are the key takeaways for each one.
Term Life Insurance
Whole Life Insurance
Within these two very broad categories, there are two principle options for choosing how your coverage works:
Level Term or Whole Life Insurance: This is probably what most people think of when they imagine what life insurance looks like. Level plans remain fixed for the duration of your policy. This means that your payments remain stable unless you modify your plan, and the amount your insurer would pay out in the event of your death also remains the same. The payout could then be used to cover a variety of bills including but not limited to, final expenses, outstanding loans or children's education costs.
Decreasing Term Insurance: As the name suggests, the key nuance with decreasing term coverage is that the amount your policy is worth decreases over the years. Decreasing term plans are usually designed to clear a specific kind of debt. Enter, Mortgage Insurance!
---
What is Mortgage Insurance?
Mortgage Insurance is not actually considered to be a life insurance product, but creditor insurance. It is a perfect example of a decreasing coverage term life insurance policy.
When you take out a mortgage, you typically pay the balance down in instalments at a fixed rate. A mortgage insurance policy mirrors the amount that you have left to pay on your mortgage and decreases your coverage to match. Here's an example for a little clarity:
Example: Let's say you purchase a house for $300,000 with a $50,000 down payment. This means that your mortgage balance will be starting at $250,000 (in simple terms). Your mortgage insurance coverage would essentially be for the same amount as the outstanding mortgage balance. If by the end of the first year of making your mortgage payments, your mortgage debt has decreased to $240,000, your "life insurance" coverage from your mortgage insurance policy would decrease at the same rate to reflect the decrease in your debt.
As a result, you have paid the bank the same insurance premium every month, but your coverage amount has decreased from $250,000 to $240,000. Your bank loves this as they are taking the same amount of money from you while providing you with less coverage!
Some homeowners are required to take out mortgage insurance when they purchase a property to reassure the lender (bank) that they will be able to repay them, even in the event of an unexpected death. When a lender requires mortgage insurance it is usually because of a small down payment or the fact that the person taking the loan has bad credit.
Mortgage life insurance is also pushed by many banks onto consumers as they make it seem mandatory that you must purchase mortgage insurance with your mortgage. This is definitely not the case as it is not mandatory and term life insurance should be purchased instead.
---
Similarities Between Life & Mortgage Insurance
To distill all this information, let's focus in on the overlap and differences between "life" insurance and "mortgage" insurance.
---
Differences Between Life & Mortgage Insurance
There we have it — all the ins and outs of life and mortgage coverage! We hope this break down of life insurance vs. mortgage insurance helps you understand how each kind of coverage works. Remember, it's almost always more advantageous to have a term life insurance policy instead of a mortgage life insurance policy.
Contact us to learn more or get a free quote by clicking here.
---
Frequently Asked Questions
You will want to decline mortgage insurance from the bank and purchase a term life insurance policy to cover any outstanding mortgage debt.
More than likely, no. Most mortgage insurance policies are underwritten at the time of claim which is called post-claim underwriting in the life insurance world. What this means is that they will ask very minimal questions at the time of application, provide you with a policy, take insurance premiums from you every month and then when it comes time to claim, they will re-evaluate your application to see if you still qualify.
If you purchase a life insurance policy on the other hand, you will know from the start if you are covered or not. If the life insurance company finds that you are too high risk, they will inform you and deny your application.
The beneficiary is actually the bank. In the event of death, the bank will pay out the outstanding mortgage loan balance. As a result, your family does not physically receive any funds and will most likely have to go back to the bank to re-mortgage the home so that they can access money. This totally defeats the purpose of having the insurance coverage in the first place.
You have full control over the beneficiary of your life insurance policy. This is one of the reasons why you should replace your mortgage insurance with a term life insurance policy. Your beneficiaries will receive the full amount of your life insurance policy, tax-free in the event of death. They will then have full control over the funds and can use them as they feel necessary. This may mean that they continue to pay the mortgage payments, instead of paying off the entire mortgage balance as it will provide them with liquidity (cash in the bank).
The main topic here is flexibility. If you are going to be paying for insurance coverage, make sure that you purchase the right type of insurance coverage to provide you and your family with the peace of mind knowing that they are covered in the event of a premature death. Don't waste your money on mortgage insurance from the bank.