In recent years, advancements in genetic testing have revolutionized the field of healthcare, providing valuable insights into an individual's genetic predispositions to various diseases and conditions. However, while genetic testing has undoubtedly played a crucial role in improving medical diagnoses and treatments, its impact extends beyond healthcare. This blog post explores the influence of genetic testing on non-medical life insurance policies in Canada, highlighting the ethical concerns, legal considerations, and potential consequences of genetic information on insurance coverage.
In This Article:
Understanding Genetic Testing and its Applications
Genetic testing involves analyzing an individual's DNA to identify changes or variations in their genes, chromosomes, or proteins. It can reveal important information about a person's risk of developing specific medical conditions, such as cancer, heart disease or Alzheimer's disease. This knowledge can empower individuals to make informed decisions about their health and take proactive steps to mitigate potential risks.
Non-Medical Life Insurance Policies and Underwriting
Non-medical life insurance policies (also known as simplified issue or guaranteed issue policies) provide coverage without requiring applicants to undergo traditional medical examinations such as an in-depth health questionnaire, blood/urine samples, blood pressure, doctors report and more. These policies are designed to streamline the application process and offer coverage to individuals who may have difficulty obtaining traditional life insurance due to health concerns, pre-existing conditions, high-risk occupations or participating in hazardous sports or activities.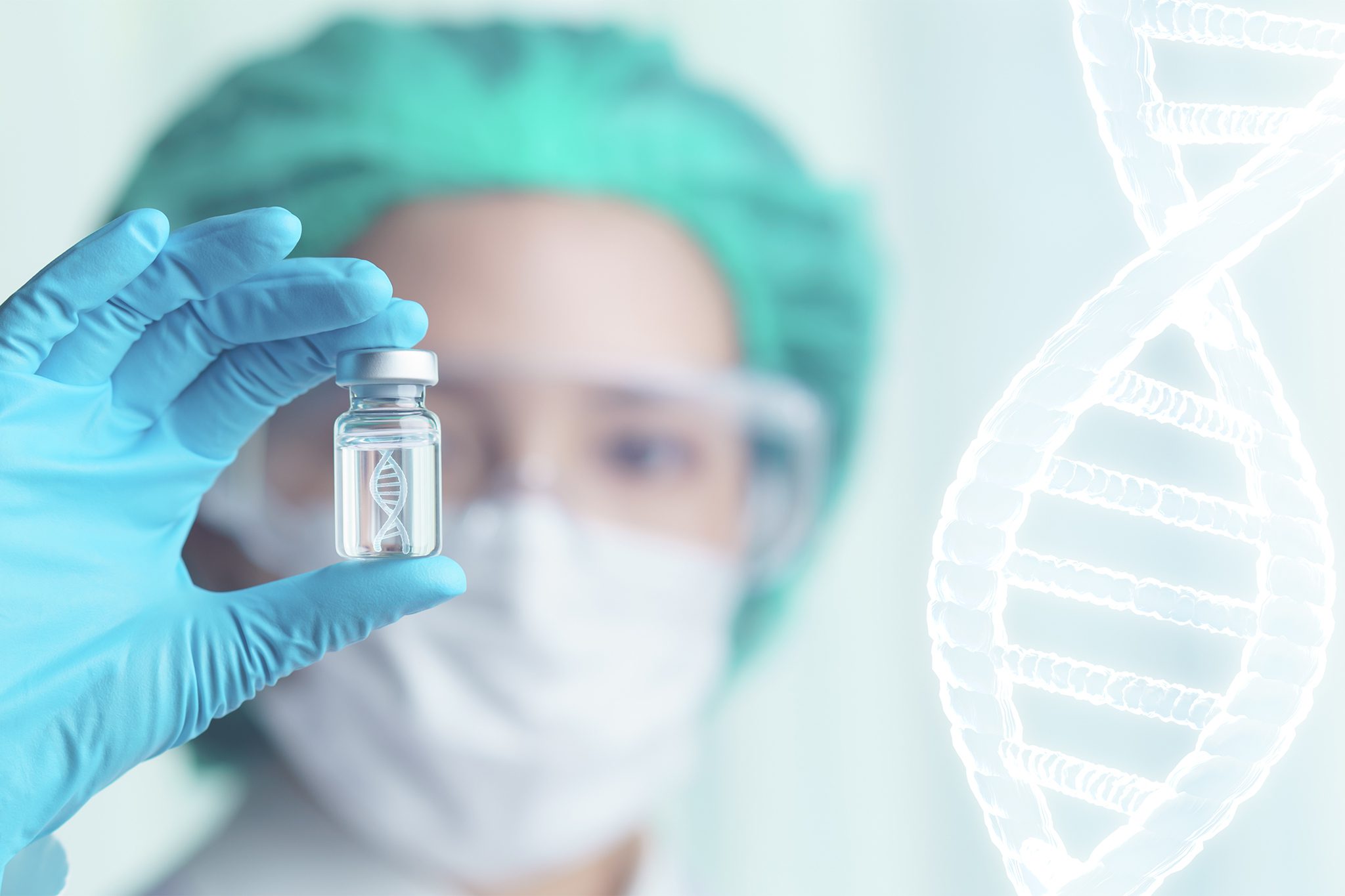 Impact of Genetic Testing on Non-Medical Life Insurance
a. Ethical Considerations:
Genetic testing poses ethical dilemmas in the insurance industry, particularly non-medical life insurance underwriting. Insurers rely on risk assessment to determine premiums and coverage eligibility. Access to genetic information raises concerns about discrimination and unfair practices based on an individual's genetic predisposition to certain conditions. Such discrimination goes against the principles of fairness and equality.
b. Legal Considerations:
To address the ethical concerns surrounding genetic testing and insurance, several countries, including Canada, have implemented legislation to protect individuals from genetic discrimination. In Canada, the Genetic Non-Discrimination Act (GNDA) came into effect in 2017, making it illegal for employers, service providers and insurance companies to request or use genetic test results for employment or insurance purposes.
c. Potential Consequences:
Despite legal protections, concerns remain about the potential consequences of genetic testing on non-medical life insurance policies. Insurers argue that access to genetic information can help them better assess risk and accurately set premiums. However, critics argue that it may lead to higher premiums or denial of coverage for individuals with certain genetic predispositions, effectively limiting access to affordable life insurance for those who need it most.
The Way Forward: Impact of Genetic Testing on Non-Medical Life Insurance
a. Enhanced Regulation and Oversight:
Regulatory bodies and policymakers must continuously monitor the evolving landscape of genetic testing and insurance to ensure individuals are protected from discrimination and unfair practices. In addition, regular review and updates to existing legislation can address emerging concerns and maintain a fair balance between risk assessment and individual rights.
b. Consumer Education:
Empowering individuals with knowledge about their rights, the implications of genetic testing, and available insurance options can help them make informed decisions. Organizations and government agencies should provide clear information and resources to educate the public about the intersection of genetic testing and life insurance.
Conclusion:The Impact of Genetic Testing on Non-Medical Life Insurance
The impact of genetic testing on non-medical life insurance policies in Canada raises important ethical and legal considerations. While genetic testing offers valuable insights into an individual's genetic predispositions, it also poses concerns regarding discrimination and fairness in insurance coverage. Implementing the Genetic Non-Discrimination Act in Canada is a positive step toward protecting individuals from genetic discrimination. However, ongoing efforts are necessary to ensure that regulations remain up-to-date and comprehensive, considering the rapid advancements in genetic testing technologies.
Balancing risk assessment and the protection of individual rights is crucial in this evolving landscape. Enhanced regulation and oversight, along with continued collaboration among insurers, regulators and policymakers, can help address emerging concerns and ensure fair access to non-medical life insurance coverage. Additionally, empowering individuals with information about their rights and available insurance options through consumer education initiatives is essential.
By striking the right balance and staying vigilant to evolving ethical and legal challenges, we can navigate the intersection of genetic testing and non-medical life insurance, promoting fairness, inclusivity and adequate coverage for all individuals in Canada- regardless of their health status.