While it is hard to think of one's own mortality, as we age it becomes an inevitable part of life. Just as we plan for our retirements and secure safety nets for our families, we must also consider and prepare for end-of-life costs. So the question is, can life insurance cover funeral costs?
Even the most modest funerals cost money, so if you don't want to leave your family footing the bill, it is important to make financial arrangements for end-of-life expenses early on. Fortunately, there are many options at your disposal for financially planning for a funeral, including life insurance, funeral insurance, and more. In the following article, we'll take you through everything you need to know about choosing the right insurance so that your loved ones can focus on what's really important when the time comes without having to worry about money.
How much does a funeral cost?
Before diving into how life insurance can be used to cover funeral costs (as well as looking at different insurance options for end-of-life expenses), it is important to understand how much a funeral costs in the first place. Obviously, there is a fairly wide price range depending on personal preferences, but even a standard funeral with burial and service can cost thousands of dollars.
In Canada, it is estimated that funerals typically cost between $2,000 and $10,000. But what are the factors that influence how much you will pay? For starters, the type of funeral will have a big influence on cost: for example, a traditional burial can cost thousands more than a cremation. This is because a burial involves more expenses, including a casket, embalming, grooming (for open casket), and burial plots. This is on top of funeral home service fees, transportation for the remains, grave markers, and more.
With cremation, people have the choice between a traditional cremation, in which the cremation takes place after the traditional ceremony with casket and visitation), or direct cremation, in which the body is cremated immediately. As one might imagine, direct cremation is among the most cost effective end-of-life options because it does not include the price of a casket or burial plot. Still, the cost can be driven up by optional features, like services, pricey urns, burial markers, etc. Chances are, if you want any sort of basic memorial service, you're looking at at least a few thousand dollars, while more elaborate services will be closer to $10,000 (or more!).
Does life insurance cover funeral costs?
If you have a life insurance policy in place or are thinking of investing in one and are wondering if it will cover your funeral costs, the short answer is yes. The death benefit from your life insurance policy can be used at the discretion of your policy's beneficiary and can cover funeral and end-of-life costs as well as income replacement and more.
If you want your life insurance policy to cover end-of-life costs, simply factor the cost of your funeral arrangements into the size of your policy. In other words, the size of your policy's death benefit should cover any outstanding debts you might have (such as mortgage), income replacement or inheritances for your loved ones, as well as money to cover funeral costs. This could be anywhere between a couple of thousand to tens of thousands of dollars.
There are two main types of traditional life insurance that can cover funeral costs: term life insurance and whole life insurance. Term life insurance is a policy that provides coverage over a set term (for example 10 or 20 years). The death benefit is paid to the beneficiary if the policy holder dies in the coverage period. In other words, the death benefit is not guaranteed. Whole life insurance on the other hand is a permanent life insurance policy, meaning that as long as the premiums are paid, the insured is guaranteed a death benefit when they die.
Something that is important to consider if you are relying on a life insurance policy to pay for funeral costs is that a traditional death benefit can take time to be issued. When an insured person passes away, their policy's beneficiary has to make a claim with the life insurance provider, which can take several weeks or even months to process. Because funerals are typically planned quickly once a person has died, this waiting period can complicate how the funeral costs are initially handled. That being said, if your loved ones are happy to foot the bill and be reimbursed, it shouldn't be a problem to use regular life insurance for funeral arrangements.
However, if you'd rather your loved ones did not have to worry about expenses at all, there are other insurance options that are specifically designed to cover funeral and end-of-life expenses.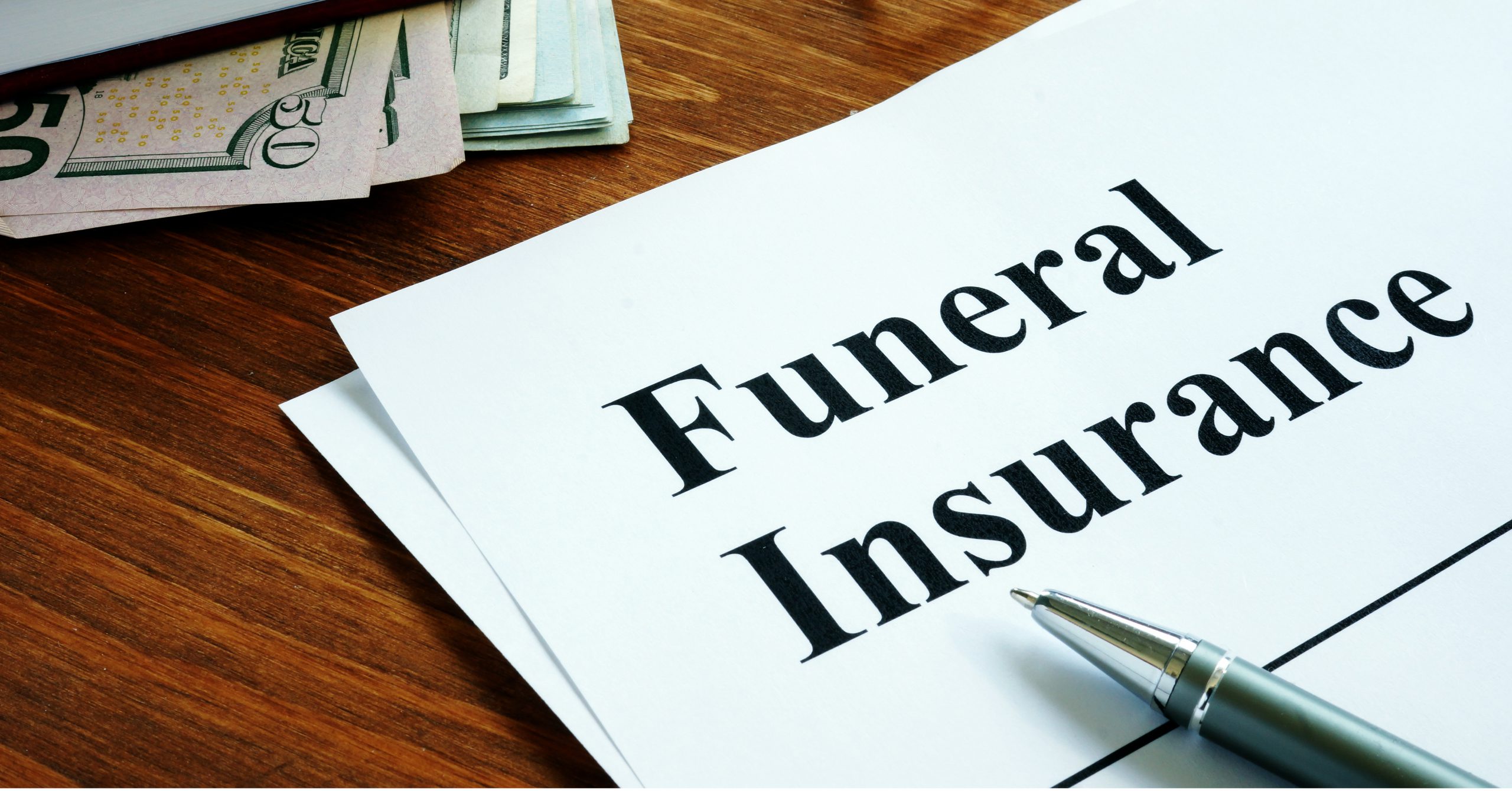 What is funeral insurance?
Funeral insurance—also known as end-of-life insurance, burial insurance, or final expense insurance—is a type of permanent life insurance policy that is tailored for end-of-life costs. In short, it is a permanent life insurance policy with a relatively small death benefit (ranging from a few thousand to about $25,000, enough to cover a funeral and associated costs like family travel, unpaid medical bills, etc.). Because the death benefit is smaller than a traditional permanent life insurance policy, premium rates can also be lower.
Another key difference between funeral insurance and traditional permanent life insurance is that it does not necessarily require a medical examination. This means that seniors with health problems who may not qualify for traditional life insurance policies can still get final expense coverage. In this case, premium rates do tend to be slightly higher.
Final expense insurance is also designed to be paid out faster than traditional life insurance so that your beneficiaries can access the money to pay for funeral arrangements. That is, while traditional life insurance claims can take weeks or months to process, insurance companies typically issue funeral insurance benefits within just days. This means family members will not have to spend out of pocket to fulfill your end-of-life wishes.
How much does funeral insurance cost?
Like any insurance policy, the cost of buying a funeral insurance policy depends on several factors, including age, coverage amount, and type of policy. In general, the older you are, the higher premiums you will pay, because the riskier you are to insure. Naturally, the more coverage you select, the higher the premiums will be too. For example, a $25,000 policy will have higher premiums than a $10,000 policy.
One of the most important cost influencers is type of policy. In the case of final expense insurance, there are two main categories: medically underwritten policies and no medical policies. Medically underwritten policies require the policy holder to undergo a medical exam or at least a questionnaire. Many funeral insurance policies are categorized as simplified issue life insurance, which involves a basic health questionnaire and no physical exam. If the policy holder is in good health with few or no underlying conditions, choosing this type of coverage will lead to lower premiums. If you do have pre-existing health issues, a no medical policy (also known as guaranteed issue life insurance) provides coverage without medical disclosure, but will have higher premiums (we're talking roughly 20% higher premiums).
In Canada, the cost of funeral insurance for a 50-year-old non-smoking man averages at $45/month. At the age of 60, premiums range between $65 and $80 per month. For a non-smoking woman of 50, premiums are slightly lower, starting at about $40. They go up to between $50 and $60 at the age of 60 (the higher cost reflecting a no medical policy).
How much funeral insurance do I need?
If you are interested in purchasing funeral insurance to pay for your end-of-life wishes, you'll have to think about how much coverage you'll need. Most funeral insurance policies range in value between $5,000 and $25,000, so you'll have to think about what funeral arrangements you want to determine what size of policy to get.
To get a clearer picture of how much funeral insurance to buy, it might be worth shopping around at some local funeral services to get an idea of the goods and services available and their cost. If you want a traditional burial, you will have to consider funeral home service fees, transport fees, embalming costs, as well as the cost of casket, burial plot and grave marker. If you choose cremation, funeral services, cremation costs, and the price of urn will have to be considered. In both cases, additional expenses like floral arrangements and catering must be taken into account. Additionally, if you want any religious representation at your memorial service, there may also be fees associated with that. In other words, there is no single answer for how much funeral insurance is needed: it is highly dependent on the individual's wants and needs for their end-of-life memorial.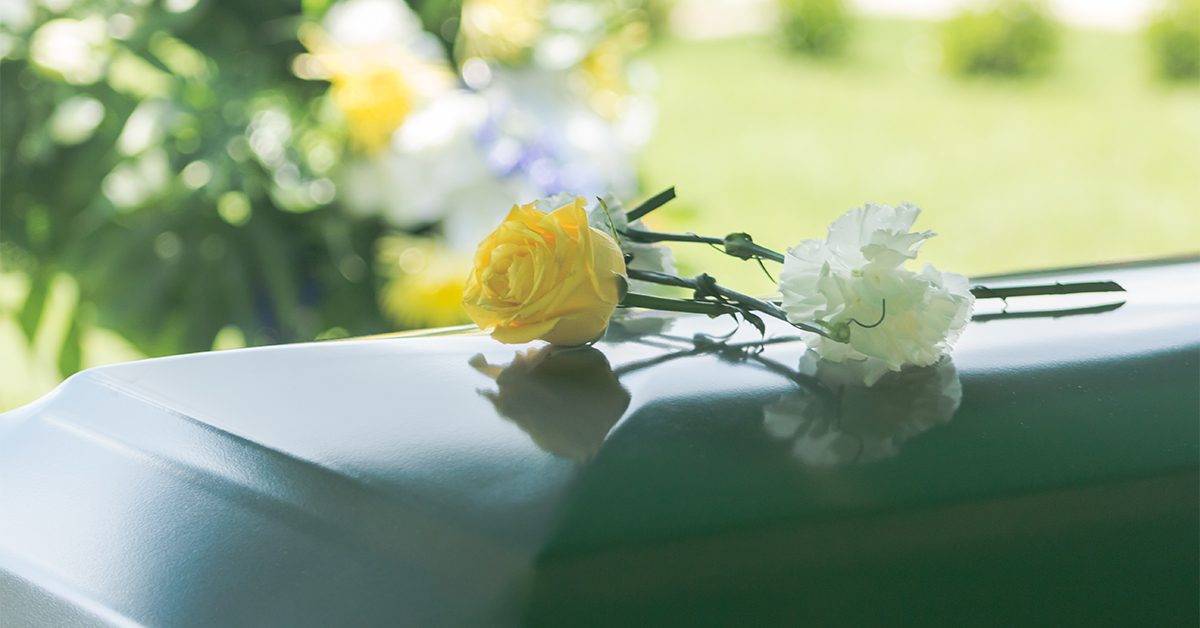 Do I need funeral insurance?
Whether or not you need funeral insurance depends largely on your financial situation while you are alive. In general, if you envisage your end-of-life wishes (such as funeral and memorial service) becoming a financial burden to your family members and loved ones, funeral insurance or life insurance are a good idea.
In cases where you are able to save enough money to cover funeral costs, you likely will not need additional insurance coverage. However, be sure to clearly identify in your will how much money has been earmarked for final expenses. Another thing to be mindful of if you choose the savings route is that when you die any money in your bank accounts may go through probate, which can take months to process. This means that funds may not be immediately available to those planning your funeral.
Another alternative is to pay for your funeral services ahead of time. These arrangements are typically made directly with the funeral home of your choice and are known as pre-need contracts. Going the pre-need route enables you to pick out the funeral home you want as well as all the features and services you'd like to have. You can pay the cost of your bespoke funeral services as a lump sum or in installments.
There is also a type of insurance called pre-need insurance, which is typically offered through funeral homes (on behalf of insurance companies). Pre-need insurance requires premium payments over a set period of time and issues a death benefit directly to the funeral home when you die. One caveat to this type of insurance is that it only pays out the exact cost of the funeral services. Funeral insurance, on the other hand, can also be used to pay for other end-of-life expenses like outstanding medical or care bills, travel costs for family members to attend the funeral services, and more.
To learn more about whether life insurance or funeral insurance is right for you, don't hesitate to get in touch with one of our trusted life insurance experts. For a custom life insurance quote, simply head to our online quoting tool.