Buying a house is an undeniably exciting milestone. But it can also be a bit overwhelming, especially for first time home buyers. It's not only a matter of finding that perfect property, buyers also have to navigate mortgage applications, inspections, and insurance. The good news is that we can help when it comes to all things insurance. If you're in the process of applying for a mortgage, there is a good chance you'll have heard about mortgage life insurance. This article will illuminate what mortgage life insurance is, whether it's worth it, and how it compares to traditional life insurance for home owners.
What is mortgage life insurance?
ML insurance is a form of life insurance protection that is directly tied to your mortgage loan. This means that the homeowner pays a regular premium and if they die within the coverage period, their remaining mortgage debt is automatically paid for and home ownership goes to the policy holder's surviving partner or dependents.
Unlike traditional life insurance, which has a set death benefit, the benefit of a ML insurance policy decreases over time. In more specific terms, because the insurance benefit is defined by the remaining mortgage debt, the more the mortgage holder pays off, the smaller the debt that needs to be repaid. For example, if a mortgage holder dies when they have paid off 80% of their mortgage loan, mortgage life insurance will only pay the remaining 20%.
With ML insurance, the coverage period is the same as the mortgage payment period. In other words, if you buy a 20-year mortgage, the mortgage life insurance policy will be active until the mortgage is paid off in 20 years. Similar to regular life insurance, the premiums for mortgage life insurance are influenced by a few different factors, primary of which is the insured person's age. 
A notable difference is that one of the key influential factors in premium rates is the size of the mortgage. As one might guess, the greater the mortgage loan, the higher the insurance premiums. Because mortgage life insurance is linked to your mortgage, premiums are added to your monthly mortgage repayments. Another difference between traditional life insurance is that mortgage life insurance is typically offered by the bank or financial institution that is providing the mortgage loan.
Is mortgage life insurance a requirement in Canada?
No, ML insurance is not mandatory in Canada. It is optional coverage that many mortgage lenders recommend to their customers as an add-on to their mortgage contract. As a homeowner, it may seem appealing to protect your investment (and your family from having to pay off any remaining mortgage if you should pass away), but there are also other options at your disposal, like term life insurance. We'll take a closer look at these options later on.  
We want to emphasize that while ML insurance is not required to be approved for a mortgage in Canada, mortgage default insurance can be. Also known as CMHC mortgage insurance, mortgage default insurance is mandatory for homebuyers who make a down payment of less than 20%. This type of insurance coverage is purely to protect the lender if the homeowner defaults on their loan. In other words, if you miss a series of mortgage payments, mortgage default insurance compensates the lender. Crucially, if you die and cannot pay your remaining mortgage, this type of insurance does not cover your debt or protect your loved ones.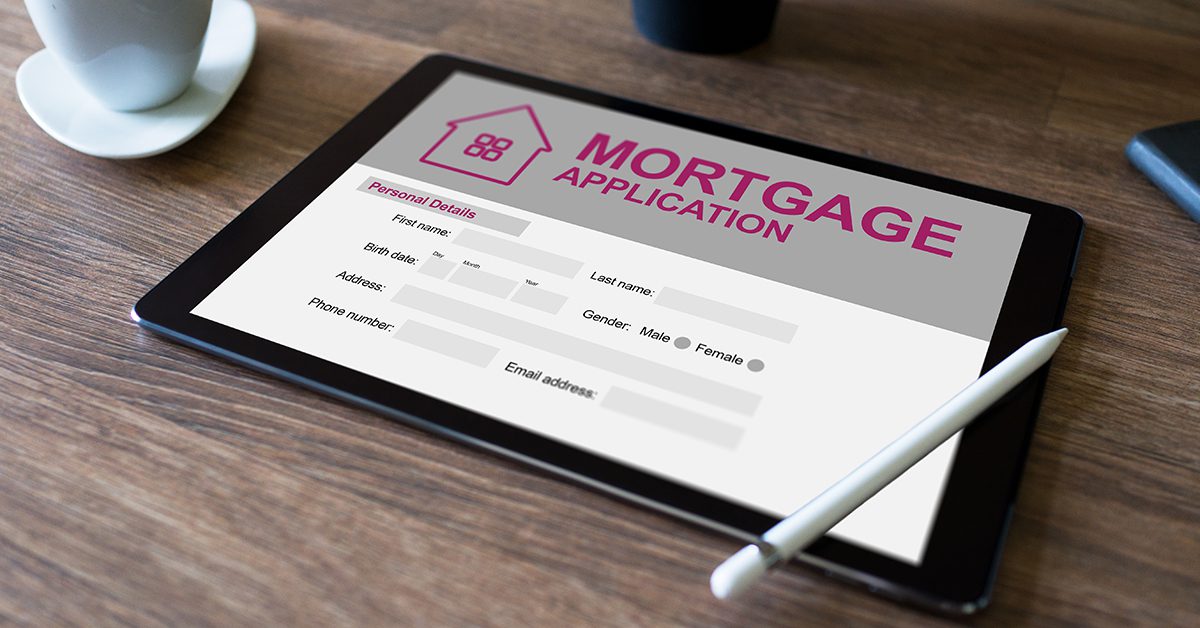 How much does ML insurance cost?
Premium rates for ML insurance are based on two main factors: the initial size of your mortgage and your age at time of application. Rates increase relative to the size of mortgage loan, meaning that a $500,000 mortgage will have premiums double that of a $250,000 mortgage. For example, a 35-year-old homebuyer taking on a $250,000 mortgage can expect to pay about $35/month, while a 35-year-old taking on a $500,000 mortgage is looking at about $70/month.
Premiums also increase significantly with age. If we look at the younger end of the spectrum, a 30-year-old homebuyer will pay about $50/month for a $500,000 mortgage. At 40, a homebuyer could expect to pay upwards of $100/month. Keep in mind that the payout for these policies decreases with every mortgage payment made. To compare, a 20-year $500,000 term life insurance policy for a non-smoking 30-year old costs on average about $32/month. At 40, the same policy would cost roughly $47/month. Substantially less than mortgage life insurance.
| | Mortgage Life Insurance Rates for $500,000 Policy | 20-year Term Life Insurance Rates for $500,000 Policy |
| --- | --- | --- |
| 30-year-old non-smoker male | $50/month | $32/month |
| 40-year-old non-smoker male | $100/month | $47/month |
ML insurance has relatively high premiums because it is not underwritten at the time of application. In other words, people can apply for mortgage life insurance without having to undergo an in-depth medical questionnaire and physical exam. That being said, some mortgage life insurance policies will initiate some form of underwriting once a claim has been made. Answering the application form accurately and honestly can save you from a potential claim denial down the road.
It can therefore be more cost effective to buy a term life insurance policy, especially if you are considered in good health and don't smoke. Term life insurance also has a fixed death benefit, meaning that you aren't paying high premiums every month for a decreasing payout. You can learn more about the cost of life insurance in Canada here.
Do I need life insurance to get a mortgage?
In Canada, prospective homebuyers are not required to have life insurance in order to be approved for a mortgage. That being said, it is a good idea to think about securing some sort of life insurance coverage if you are taking on debt as large as a mortgage. When it comes down to it, if you are no longer around to make mortgage payments, life insurance ensures that your family can keep making repayments or pay the balance without the risk of losing their home.
ML insurance is one option if you are looking to protect your home, but there are also other types of insurance products at your disposal, including term life insurance and mortgage disability insurance. Mortgage disability insurance is designed to cover mortgage payments for a set period of time should you lose the ability to work due to accident or sickness. We'll take a closer look at term life insurance further down.
The pros and cons of ML insurance
To help you decide whether or not ML insurance is the right option for you, we've laid out a comprehensive list of pros and cons. 
Pros
ML insurance is designed to protect what is most people's largest investment, their homes.
The application process for mortgage life insurance is straightforward, and does not require full medical underwriting.
If the policy holder dies before the mortgage is paid off, the insurance will cover the debt and full ownership goes to the next of kin.
Cons
Like term life insurance, ML insurance has fixed premiums, meaning they remain constant over the coverage period. Unlike term life insurance, the death benefit decreases. I.e. the more you pay off your mortgage debt, the less the benefit will be.
With this type of insurance, the death benefit can't be used to pay for anything except mortgage. 
Premium rates for mortgage life insurance can be high, and are primarily influenced by the size of the mortgage loan and the policy holder's age.
You cannot choose a beneficiary with ML insurance. The death benefit goes directly to the mortgage lender. 
ML insurance is non-renewable and non-convertible, meaning that once the mortgage is paid off, the coverage lapses altogether.
Mortgage insurance vs term life insurance
When it comes down to it, if you are in a position where your death (and subsequent loss of income) would impact your family's ability to pay for their home and living costs, it is a good idea to invest in some sort of financial protection. ML insurance might seem like a clear option if your mortgage is your biggest financial responsibility, but it is actually far more limiting than term life insurance. 
So, although mortgage lenders will be eager to sell you mortgage life insurance, most insurance advisors would actually recommend looking into traditional life insurance coverage instead. As we saw in the pros and cons, mortgage life insurance has a decreasing death benefit and fixed premiums. A term life insurance policy, by contrast, offers a fixed death benefit and fixed premiums. This means that if a term policy holder dies during their coverage period, their beneficiaries will be guaranteed a tax-free lump sum death benefit, which they can use at their discretion. With mortgage life insurance, on the other hand, if the policy holder dies before the mortgage is paid off, the death benefit goes to the mortgage lender to pay off the remaining balance, and no money is issued to beneficiaries.
A traditional life insurance death benefit therefore offers broader protection and gives beneficiaries the freedom to choose how the money is spent. In some cases, mortgage repayments might not even be a priority, since they have relatively low interest rates compared to other loans and forms of debt. Mortgages are also more flexible than other loans, with the possibility of refinancing to make monthly repayments more manageable. It could therefore be in your beneficiary's best interest to use the death benefit to pay credit card or auto loans before touching the mortgage.
Term life insurance also allows the policy holder to choose the length of the coverage. If you are shopping for a policy primarily to protect your mortgage debt, you could simply choose a term length that aligns with your mortgage repayment schedule and a policy size that more or less matches your loan. For example, if you take out a 20-year mortgage on a house, you can purchase a 20-year term life insurance policy with a death benefit value of your choosing. This death benefit will never decrease, regardless of how much of your mortgage you've paid off. You can also choose a shorter term to cover the years with the greatest amount of debt or a longer term to protect other long-term financial responsibilities, like your child's education.
A term life insurance policy can also be renewed or converted into a permanent life insurance policy. This means that even if you initially bought term coverage specifically to cover your mortgage, you have the option to extend coverage when the initial term ends. For example, if you've paid off your mortgage but want to have life insurance as income replacement for your dependents, you can renew your coverage. If you choose to renew, it should be noted that you will be subject to higher premium rates, but you will not have to undergo further policy underwriting (including the medical exam). Let's look at another possible scenario: if you start to earn a higher salary and are interested in using life insurance for financial goals or to pass down an inheritance to your children, you can convert your policy to a permanent life insurance policy, such as whole life insurance.
Can I cancel my insurance?
Yes, you can cancel your ML insurance policy, usually without any penalties. If you stop making premium payments, your mortgage life insurance coverage will lapse. If you've recently purchased a mortgage life insurance policy from a lender but are having doubts about whether it's the right type of financial protection, most insurers will even issue a refund to premiums paid if you cancel your policy within at least 30 days. Some lenders will issue premium refunds within the first 60 days.
When does mortgage insurance make sense?
The main scenario in which it makes more sense to buy ML insurance instead of a traditional life insurance policy is if you are not eligible for conventional life insurance coverage, whether for health or lifestyle reasons. Generally, it is easier to qualify for mortgage life insurance coverage because the application process does not require the same underwriting. Even so, it may be more beneficial to explore a no medical life insurance policy, which has higher premiums but a fixed death benefit.
Because mortgage life insurance is easy to cancel, you may also consider buying a policy as a stop-gap solution. For example, a mortgage life insurance policy can provide immediate protection when you sign your mortgage contract. You can keep it in place while you shop around for the right life insurance policy. Many ML insurance providers will even refund your premiums if you cancel your policy within the first month of coverage.
If you still need more information about mortgage life insurance or want to learn more about term life insurance as an alternative, don't hesitate to get in touch with one of our life insurance advisors or book a call today.