As a teacher, you dedicate your life to educating and guiding your students towards their goals. However, have you ever considered the importance of securing your own future? Life insurance is an excellent tool to ensure financial security for your loved ones in the event of an untimely death. In this blog post, we will discuss the benefits of life insurance for teachers and how to choose the right policy.
In This Article:
Why Do Teachers Need Life Insurance?
Teachers have a unique profession that often comes with a pension plan and attractive health benefits. However, it's essential to remember that the benefits provided through the teachers association may not be sufficient enough to cover all of your expenses or provide for your family in the event of your death.
A life insurance policy can help bridge that gap and provide additional support to your loved ones. Additionally, if you have any outstanding debts or mortgages, life insurance is an efficient financial tool which can help cover those expenses and prevent your family from inheriting them.
How Much Coverage Through Work?
Full-time teachers in Canada usually have some life insurance coverage provided to them through their group benefits (health and dental) plan by their employer. This group plan provides a number of different insurance coverages which typically include coverage for life, health, dental, travel, disability and more.
The life insurance coverage aspect of the group benefit plan provided for teachers is usually a multiple of your annual income. For example, you may have life insurance coverage through your teachers association that provides 3 times your gross annual salary (before tax salary). If you have a gross income of $90,000, this would mean that you have $270,000 of life insurance coverage through your employer.
Some teacher employer plans also allow you to purchase additional coverage at a discounted rate. This is a very attractive feature that should be considered because of the ease of purchase and cost savings.
The issue that many teachers have is that the coverage through their employer is not sufficient and they need to purchase a personally owned life insurance policy outside of the offerings from their employer.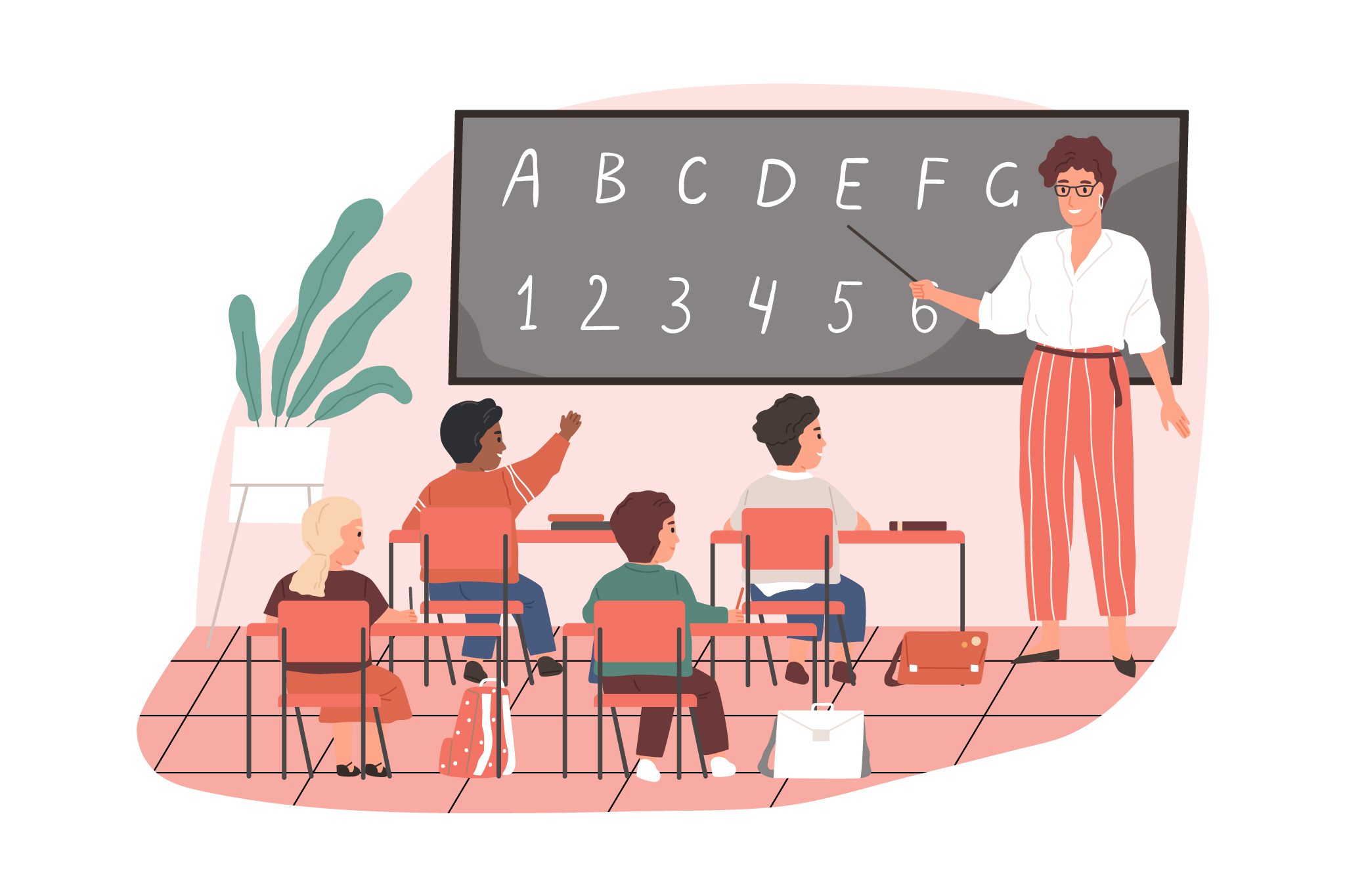 What Types of Life Insurance Are Available?
There are two primary types of life insurance available in Canada: term life insurance and permanent (whole) life insurance.
Term life insurance is the most affordable type of life insurance available and provides coverage for a specified term, such as 10, 20 or 30 years. If you die during the term of the policy, your beneficiaries will receive a tax-free death benefit. Once the term ends, the policy essentially expires and you will no longer have coverage unless you renew the policy or replace it with a new policy.
For your information, term life insurance is the most commonly sold type of life insurance policy in Canada and suits the needs for the majority of Canadians. It provides a combination of coverage, affordability and flexibility.
Permanent life insurance provides coverage for your entire life and has two main types, whole life and universal life. Whole life insurance provides a fixed premium, a guaranteed death benefit and sometimes a cash value, while universal life insurance offers flexibility in premium payments and death benefits.
Permanent life insurance costs much more than term life insurance and should only be purchased for unique situations.
How to Choose the Right Policy?
When choosing which life insurance policy to purchase, there are several factors to consider, such as your age, health, family income needs, outstanding debts and financial goals.
The first question you should ask yourself is, why do you need life insurance? If you have anyone who will be financially impacted by your death (e.g. spouse, children, parents, etc.), you should definitely consider reviewing your life insurance needs.
If you require life insurance coverage to provide income for your children/spouse or cover off any outstanding debts (e.g. mortgage, credit card, student loans, etc.), you should definitely consider purchasing a term life insurance policy. Term life insurance is used to cover temporary needs which would include protecting your family and outstanding debts. You will want to choose a term length which matches the length of time that you require coverage.
For example, if you are a teacher, have a spouse and two children, the coverage that you have through your employer benefits may not be sufficient. As described above, the insurance coverage through your employer benefits plan is usually a multiple of your annual salary. You more than likely require much more coverage when you factor in that you have a spouse, two children and possibly debt (mortgage).
You will want to consider purchasing a term life insurance policy to bridge the gap in your coverage. You will need to select a coverage amount and term length that is appropriate for your situation. The term length will determine how many years that the coverage amount and premium costs are level/fixed for. For example, a 20 year term policy for $500,000 will have level premium costs and level coverage of $500,000 for 20 years. Keep in mind that you are not locked into the policy and can make changes or cancel at any time without incurring any penalties or fees.
It's essential to work with a licensed insurance agent who can help you evaluate your needs and recommend the best policy for your situation. Additionally, it's essential to review the policy's terms and conditions, including the death benefit amount, premium payments and any exclusions or limitations. You should also consider any riders or add-ons that may be available, such as a waiver of premium or accidental death benefit.
Conclusion: Life Insurance for Teachers
In conclusion, life insurance is an essential financial tool for teachers to ensure the financial security of their loved ones in the event of an untimely death. Having basic coverage offered by your employee benefits plan is an added bonus, but be sure to review your situation carefully to see if additional coverage is required. If additional coverage is needed, you more than likely should consider purchasing a term life insurance policy instead of a permanent (whole) life insurance policy.
When choosing a policy, it's important to evaluate your needs, review the policy's terms and conditions, and work with a life insurance expert. If you would like some help determining what type of policy is best for you can book a call with one of our licensed life insurance specialists.